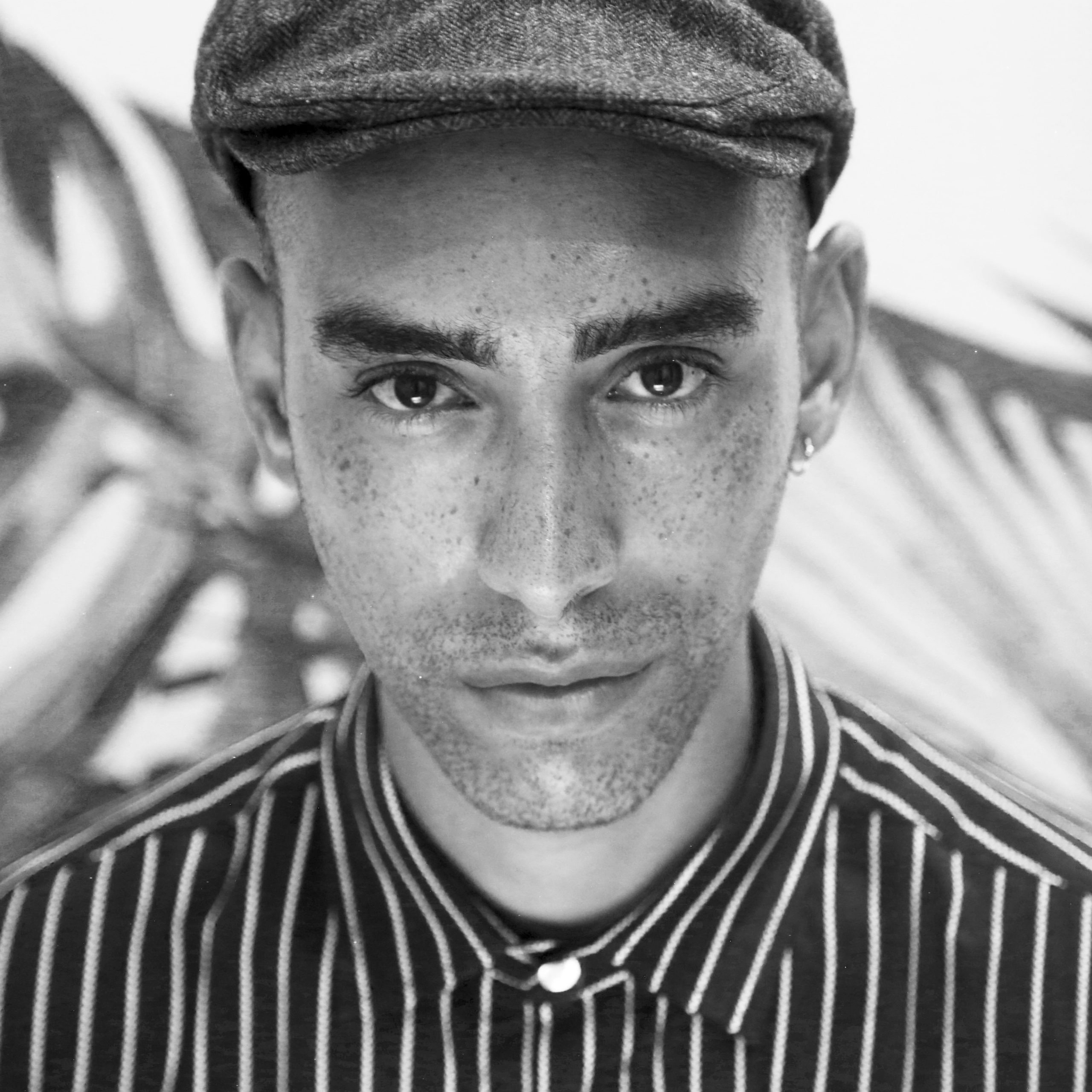 Youssef Michraf
Resident - Bratislava 2021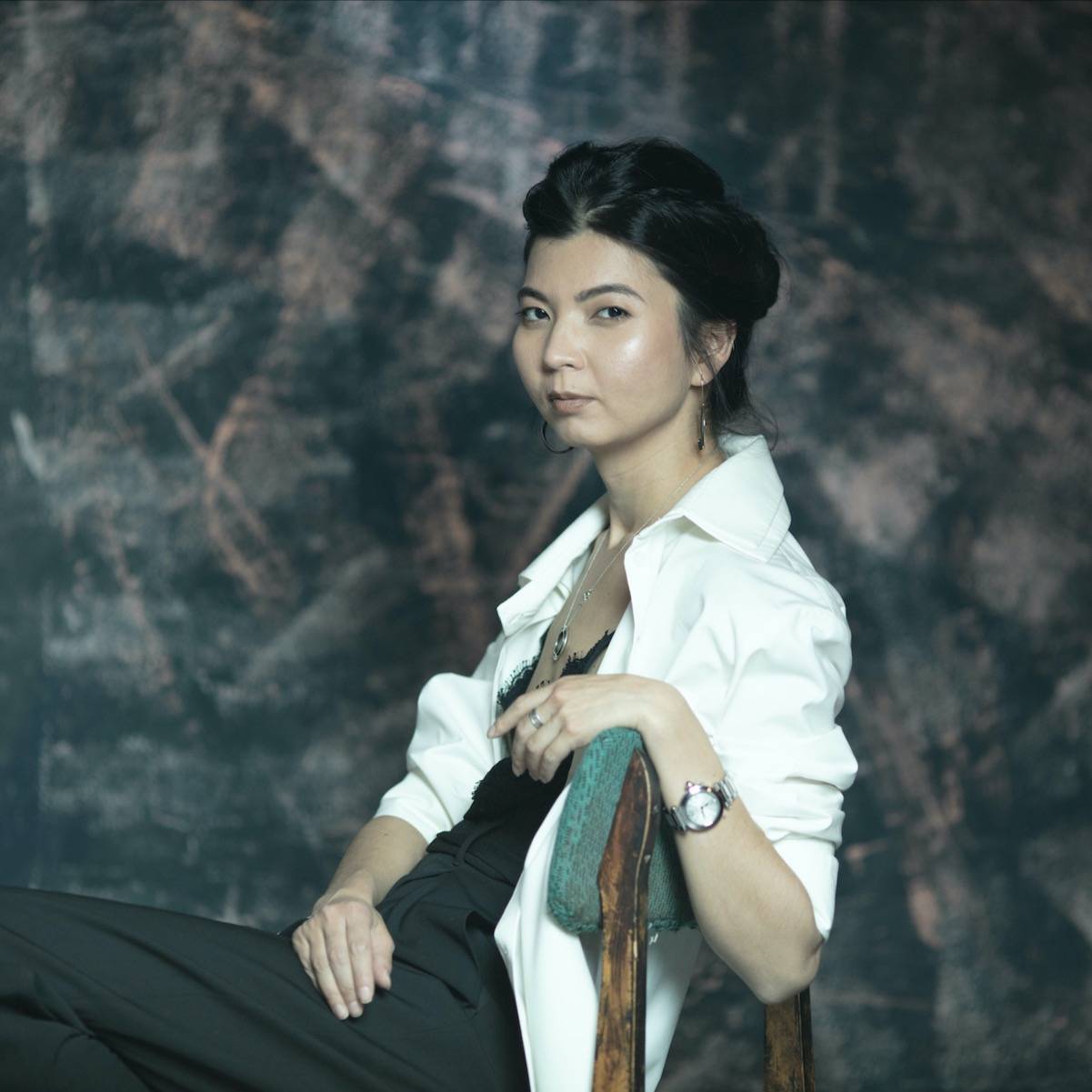 Zhannat Alshanova
Resident - Vilnius 2021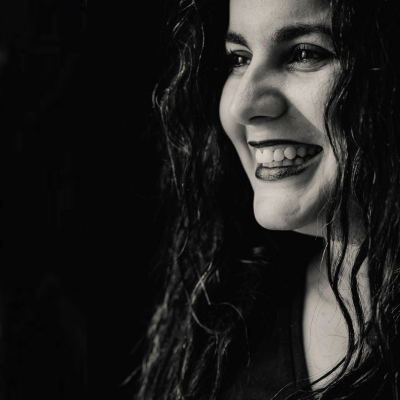 Yasmine Chouikh
Resident - online 2021
Born in 1982 in Algiers, Yasmine Chouikh studied human arts and sciences and graduated in psychology and educational sciences. She worked as an actress in La Citadelle (1987) by Mohamed Chouikh, in a television film by Djamel Bendedouch in 1990, and then in Hamlet of Women (2004) by Mohamed Chouikh. She wrote in the cultural page of the daily newspaper l'Autentique and works as a journalist and presents a cinematographic television program on the national Algerian television since 2005. She has written and directed several shorts films, e. g. The Door and The Djinn.
She is the art director of the International Taghit Short Film Festival (Algeria) and has been in charge of short films at the International Arab Film Festival of Oran (Algeria).
Her first film, the romantic drama Until The End Of Time (2017) was selected as the Algerian entry for the Best Foreign Language Film at the 91st Academy Awards. At the Pop Up, Yasmine was working on Only God.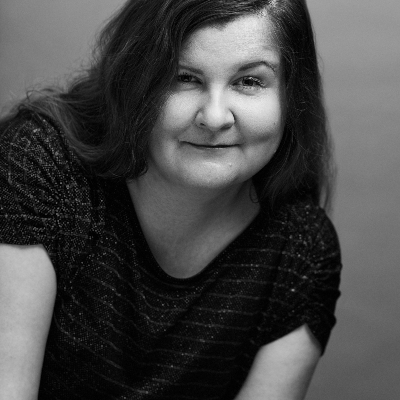 Jenni Toivoniemi
Resident - Bratislava 2022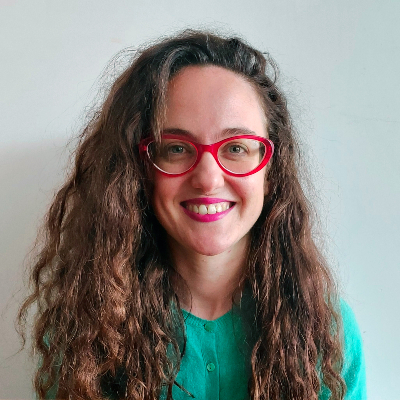 Marlene Grinberg
Resident - Bratislava 2022
Marlene Grinberg is an Argentine director and screenwriter. Her short films Todas mis Lolas and Mi Reina participated in festivals in Uruguay, Brazil, Argentina, Italy and the USA. She is currently developing the feature Tres Tiempos (Bal Lab Biarritz 2019), the documentary Me Gusta cuando Hablas (Docs Lab Mx 2020) and the feature La Sirena de Monterrey (Blood Window Lab 2020).
During her Pop Up Film Residency, Marlene was working on The Mermaid of Monterrey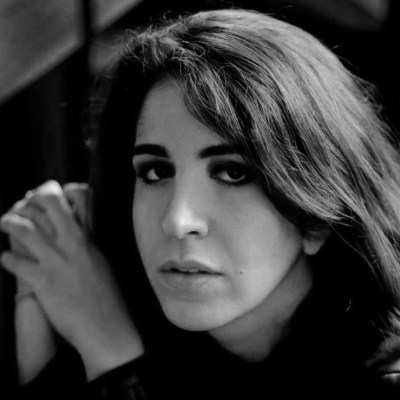 Carine Khalaf
Resident - Bratislava 2022
Carine Khalaf is a writer/director from Beirut. She completed her cinema studies in 2011 at ALBA university. Her graduation film Troubled Water premiered at BIFF (Lebanon). She worked at Metropolis Art Cinema and MC Distribution as Head of Communication. During that time she was involved in various film festivals such as Beirut Animated and Beirut Cinema Days and in films such as "The Valley" by Ghassan Salhab and Academy Award-nominated The Insult by Ziad Doueiri. At the moment, she has two short films in development: La7za, Jayi and The Other Side of the Lens which were nominated for the Film Prize of the Robert Bosch Stiftung and were selected at the Doha Short Film Script Lab. She is also developing her first feature film Re-Birth which was selected at the Hezayah Feature Film Script Lab.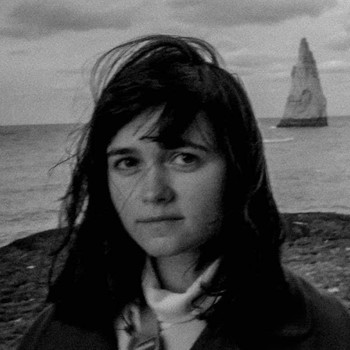 Nastia Korkia
Resident
Nastia is a Moscow-based filmmaker.
Having graduated in philology from the Moscow State University, she learned directing at the Moscow School of New Cinema with Bakur Bakuradze and being a documentary soldier with Werner Herzog in Cuba.
Her documentary films were screened at Venice Film Festival, DOK Leipzig, True/False, Sheffield DocFest, Metropolitan Museum, NY, and a cosy little place down the riverside of the Amazon, among others.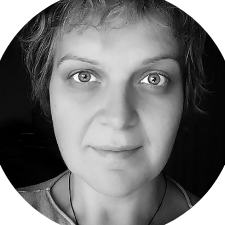 Karolina Koltun
Resident - Bratislava 2023
Karolina is a writer-director, VR artist and green filming consultant based in Warsaw, Poland. As a recipient of the Australia Awards Endeavour scholarship, she graduated in screenwriting & directing from the Academy of Film, Theatre & Television in Sydney. Member of the Polish Filmmakers Association and Australian Directors Guild.
She is currently writing her debut feature film "Doctor Tvardowski" and complementary short VR experience, for which she has received an artistic scholarship from the Polish Ministry of Culture and National Heritage.
During her Pop Up Film Residency she worked on Dr Tvardowski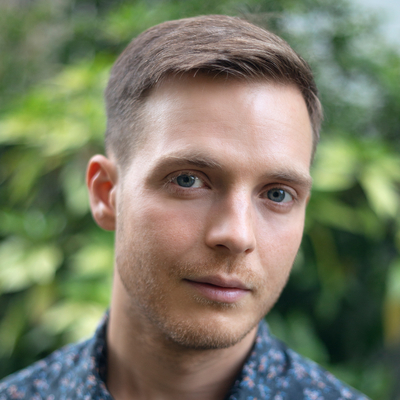 Ismaël Joffroy Chandoutis
Resident - Faroe Islands 2022
Ismaël is developing a "cinématière", a hybrid artistic practice that expands cinema to the field of contemporary art. His work questions technologies, memory, the virtual and explores the porous worlds of the image. His films Swatted and Dark Waves received several awards (Clermont-Ferrand Film Festival, IndieLisboa, Guanajuato…). Ismaël is also the winner of the ADAGP Digital Art Revelation Prize and the Emergences Prize. His feature film DEEPFAKE is currently in development.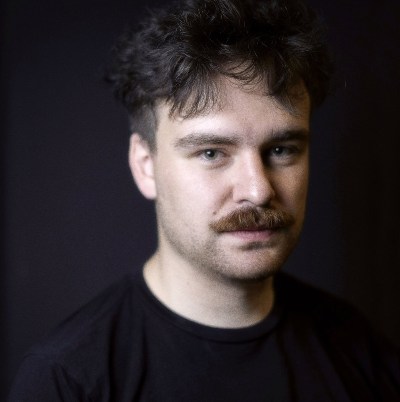 Thomas Woodroffe
Resident - Bratislava 2022
Thomas is a director, screenwriter and cinematographer. He directed and wrote the short film Austral Fever, which not only had its world premiere in the official competition of La Biennale di Venezia 76, but also obtained a special mention in the NEST competition of the San Sebastian Festival and participated in the official selection of the Toronto Film Festival (TIFF) 2019.
He was director of photography for The Summer of The Electric Lion, a short film that won the Cinéfondation at the Cannes Film Festival 2018 and the Panavisión award at the NEST competition of the San Sebastián Film Festival 2018. It was also shown in the official short film competition at Sundance 2019.
In the 2019 edition of the Guadalajara Film Festival, Thomas was part of the jury for the Mexican feature film competition.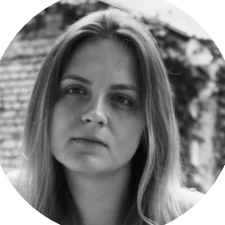 Tetiana Symon
Resident - Bratislava 2022
Tetiana Symon is a Ukrainian director, an actor coach, a casting director, 1AD. She studied at Karpenko-Karyi Kyiv National University of Theatre, Cinema and Television, majoring in directing. In 2015 she made her debut short film TRASH. After that, she started to work as an actor coach and casting director with famous Ukrainian directors, such as Valentyn Vasyanovych, Roman Bondarchuk, Iryna Tsilyk and Maryna Er Gorbach. She specializes in working with non-professional actors in feature films. Tetiana is a member of the Ukrainian Film Academy.
During her Pop Up Film Residency Tetiana worked on F**king Sensitivity.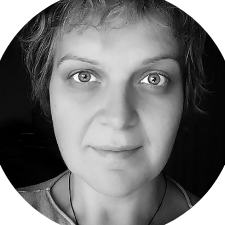 Karolina Koltun
Resident - Bratislava 2023
Karolina is a writer-director, VR artist and green filming consultant based in Warsaw, Poland. As a recipient of the Australia Awards Endeavour scholarship, she graduated in screenwriting & directing from the Academy of Film, Theatre & Television in Sydney. Member of the Polish Filmmakers Association and Australian Directors Guild.
During her Pop Up Film Residency Karolina worked on Dr. Tvardowski.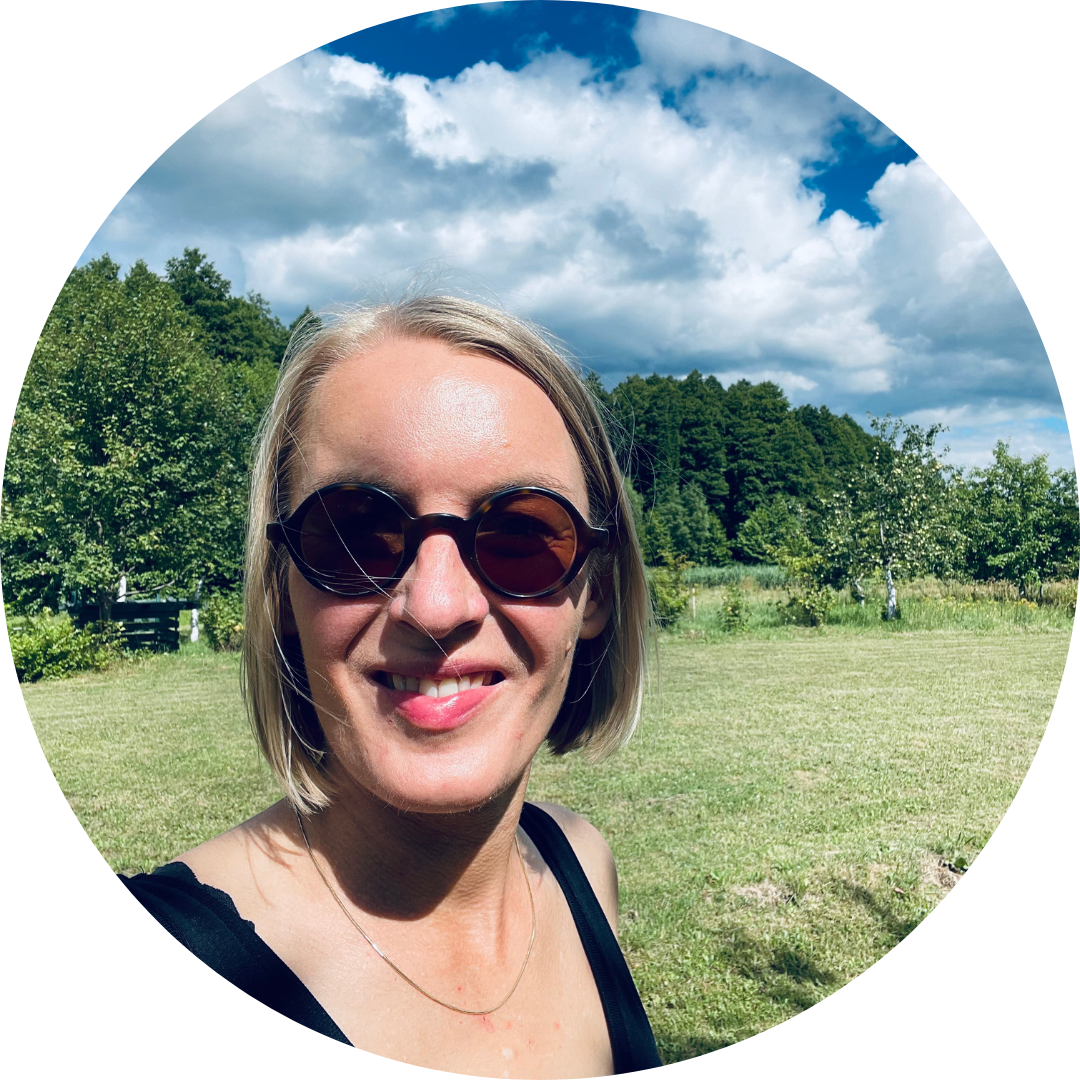 Lina Lužytė
Resident - Paris 2023
Lina Lužytė was born in 1985, in Vilnius, Lithuania. In 2011 she's completed her Film Directing studies in the Lithuanian Academy of Music and Theatre. Her graduation short film "It Would Be Splendid, Yet…" was awarded in many film festivals. Later, Lina went to Belarus to shoot IGRUSHKI, a documentary about toy makers, that won The Best Documentary Film Award at International Documentary Film Festival CineDOC Tbilisi. In 2016 Lina shot her first feature "Together For Ever" that premiered in Karlovy Vary Film Festival and in 2020 she's completed her second feature "The Castle". Since 2010 Lina is also a part of a documentary project called "199 Little Heroes". Currently Lina's second documentary "BLUE/RED/DEPORT" was released in cinemas in Germany. The film portrays an Afghan filmmaker living in Moria, the biggest refugee camp in Europe that in 2020 has burnt down. At the moment Lina is developing KOPEC, a tragicomedy about a very old and poor lady fighting a rich New Lithuanian as well as working on her TV series "C" FOR CANCEL, which tells a story of a celebrity, who gets cancelled after an inappropriate statement.
During her Pop Up Film Residency Eurimages, Lina worked on KOPEK.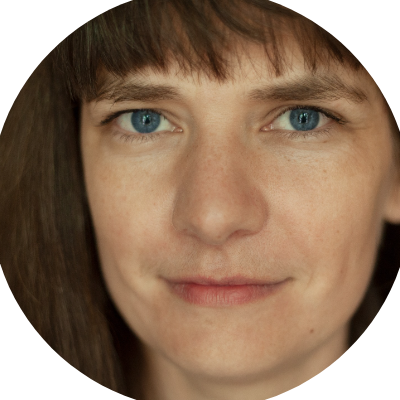 Genovéva Petrovits
Resident - Paris 2023
Genovéva Petrovits has followed theatre studies at La Sorbonne, later had a diploma of French Language and Literature and Master diploma of Design and Art Management at Moholy-Nagy University in Budapest. Alumna of Atelier Ludwigsburg-Paris, Berlinale Talents, Emerging Producers. She has produced award winning films of Hungarian auteurs. As a producer and cultural manager, she is dedicated to contribute to the constant progress of the auteur-driven Hungarian contemporary cinema and theatre, constantly seeking for private and public fundings.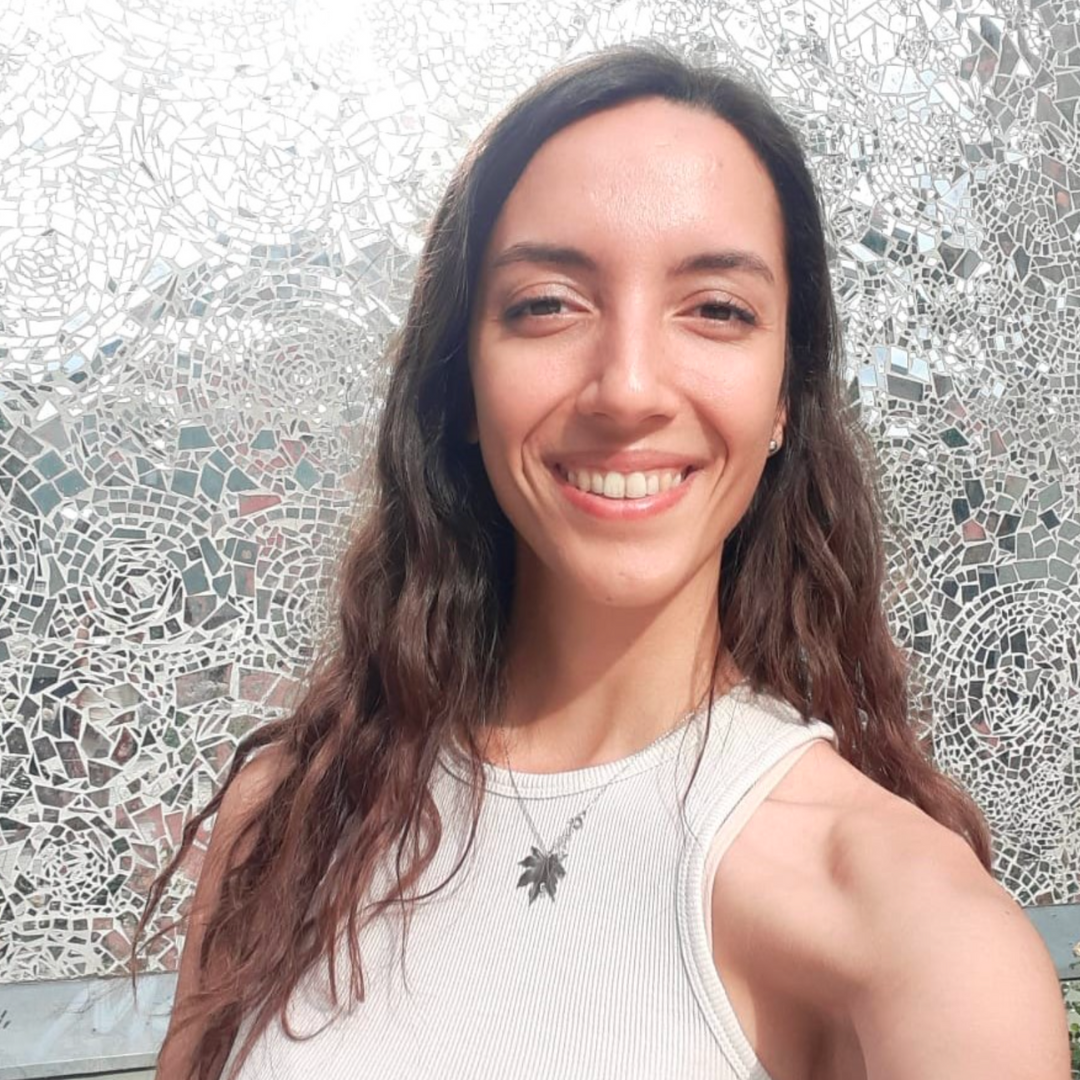 Berna Yildiz
Resident - Bratislava 2023
Berna Yıldız is a stop-motion filmmaker based in Istanbul, Türkiye.
She loves to learn different techniques to get as creative as possible and interested in hybrid techniques.  She is in the early stages of development with a short animation project about a Turkish guest worker family in 70s Germany based on her mother's memories. Her first film The Void(2021), a cut-out shadow animation made during the pandemic, was selected for 14 festivals. This empowered her to keep creating new projects.  She graduated during the pandemic, with a short stop-motion film project "THINGS YOU KNOW" adapted from a feminist play written by Vala Thorsdottir, an absurd comedy monologue about a recently divorced woman.
She is also working on a hybrid mockumentary as a co-director for Animist Animation Directing Program.
Suad Gara
Resident - Romania 2023
Suad Gara is an Azerbaijani-British curator and filmmaker. Her first short film BREAKFAST (2021) premiered at the Mammoth Lakes Film Festival in 2022 and won the Audience Choice award at the Berlin Lift-Off Film Festival. Her new film QARAG (WAKE UP) was completed in August 2022 and shot in the mountains in Azerbaijan with mostly non-actors in the local dialect of the disappearing Lezgi language. In her previous career as Artistic Director of YARAT Contemporary Art Space, Baku, she has curated numerous exhibitions, ran an artist residency, a multidisciplinary education and public program, a theatre and performance festival and commissioned large scale art installations including artist films by Almagul Menlibayeva, Vajiko Chachkhiani, HannahBlack and Ahmet.ğüt. She has also curated exhibitions for MAMBO, Bologna, Nouveau Museé National de Monaco and the Migros Museum für Gegenwartskunst, Zurich. Before YARAT, Suad was a specialist at Sotheby's London where she curated pioneering exhibitions on contemporary art from Central Asia and the Caucasus. She has an MSc inPhilosophy and Public Policy from the LSE and an MLitt in Modern and Contemporary Art from the University of Glasgow. She is currently doing her PhD in Literary, Musical and Visual Thought at the European Graduate School in Saas-Fee.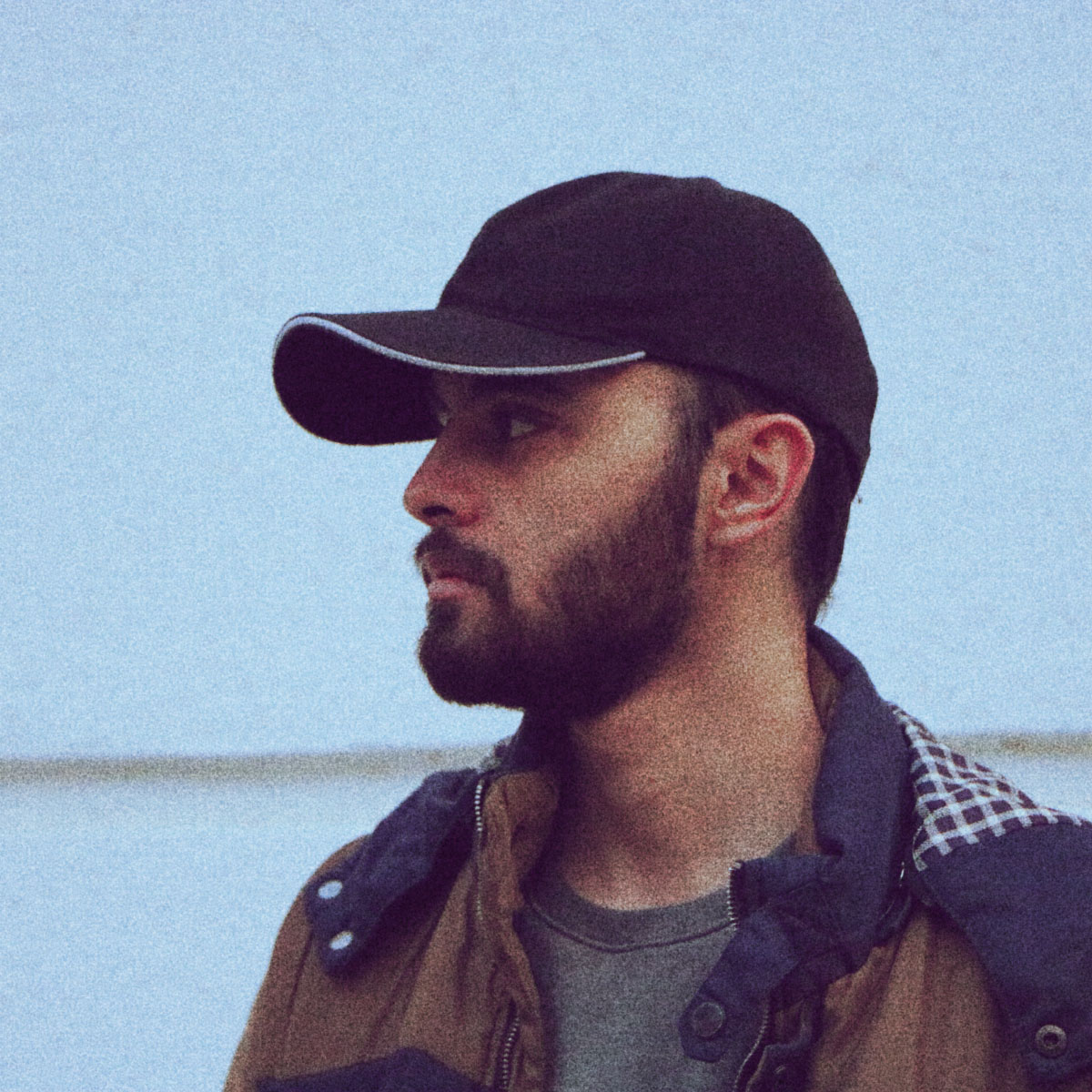 Sadeq Es-Haqi
Resident - Paris 2023
I belong to the generation of Iranian young filmmakers who are exploring the least discussed aesthetic and thematic issues in Iranian cinema.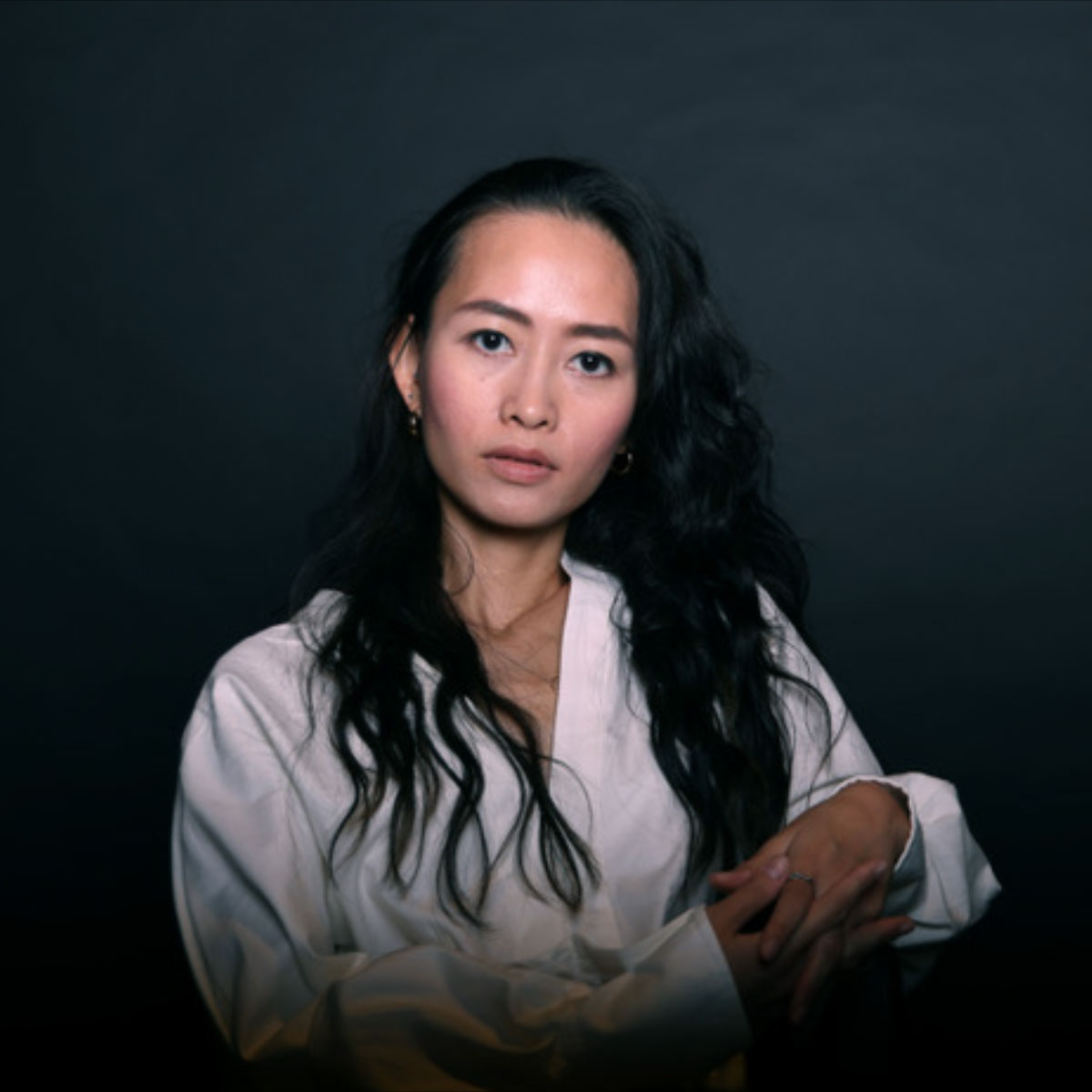 Hang L Nguyen
Resident - Bratislava 2023
A Vietnamese woman filmmaker who cares to explore the transnational female identity in relationships with family dynamics and grief. With a morbid sense of humor, occasionally.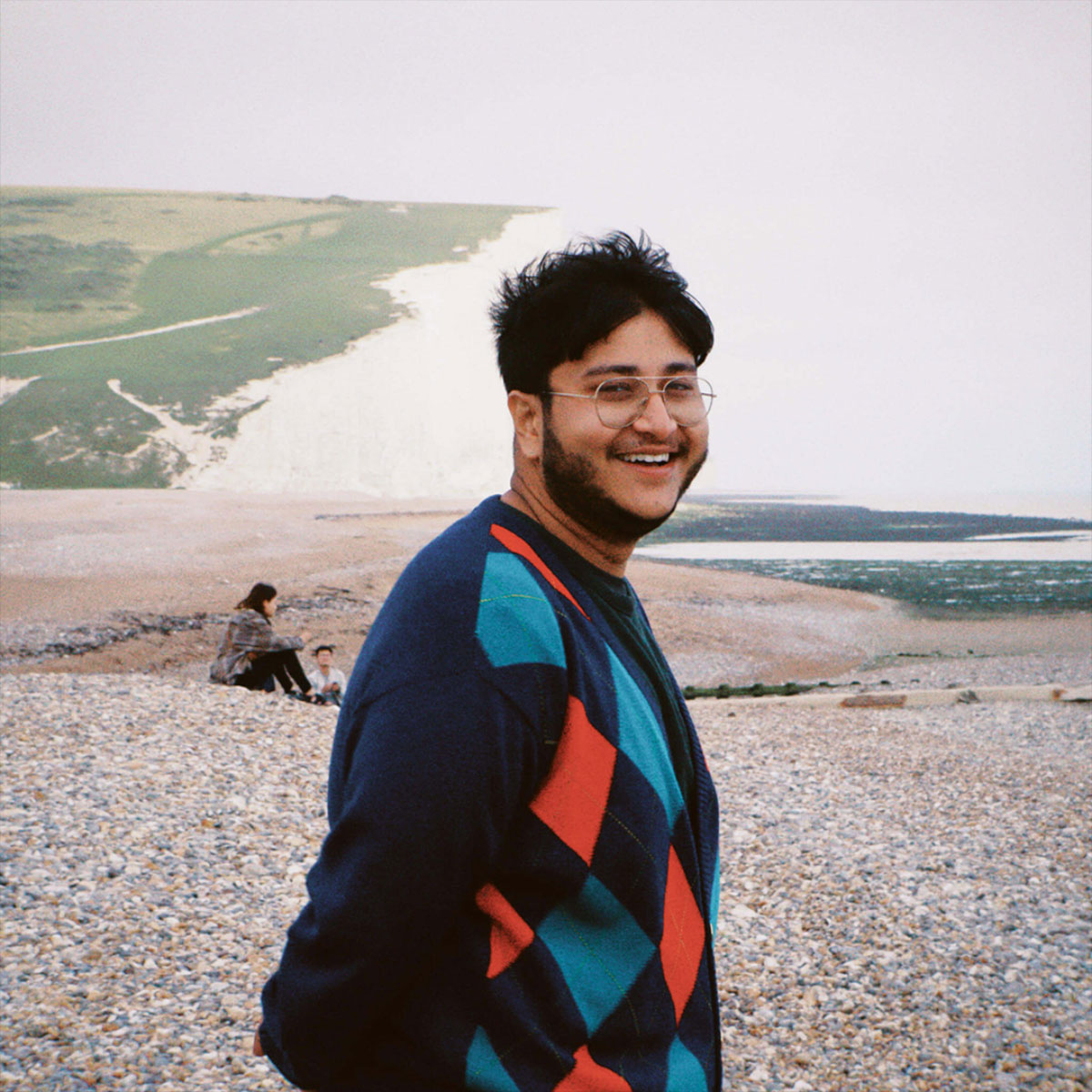 Soham Kundu
Resident 2023
Soham is an Indian born, London based Writer-Director, an alumna of University of the Arts London (Directing), NFTS (Writing the TV Pilot) and a recipient of the JN Tata Scholarship. His latest film 'Love Death and Everything In Between won the 'Prix Interculturel Award' at Film School Fest Munich'.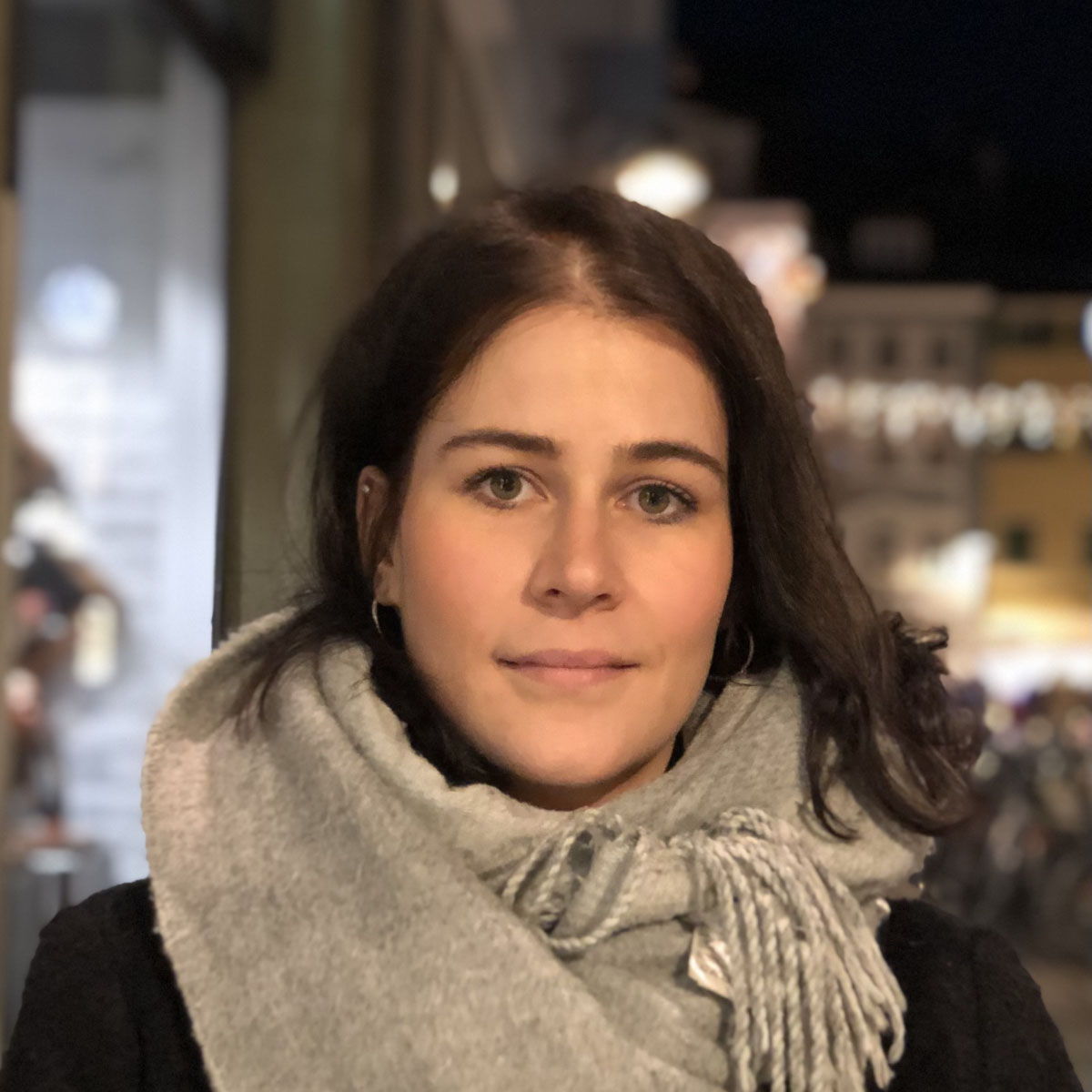 Nancy Calmado
Resident 2023
I am Nancy and I grew up in the Italian Alps. After studying at the HFF, now I'm based in Munich.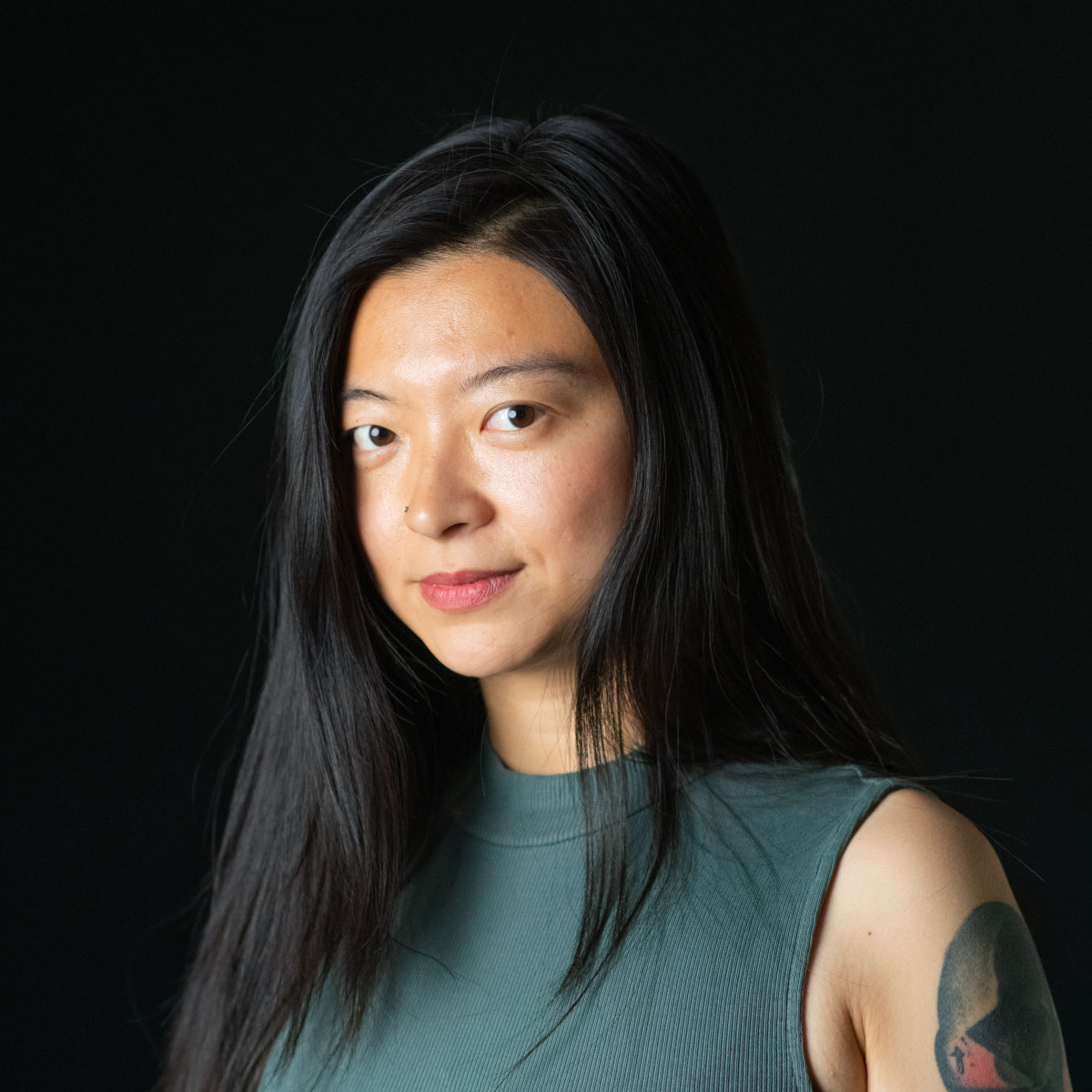 Viv Li
Resident 2023
Viv Li is a Chinese filmmaker and artist based in Berlin. She likes to approach everything with humor, especially her films.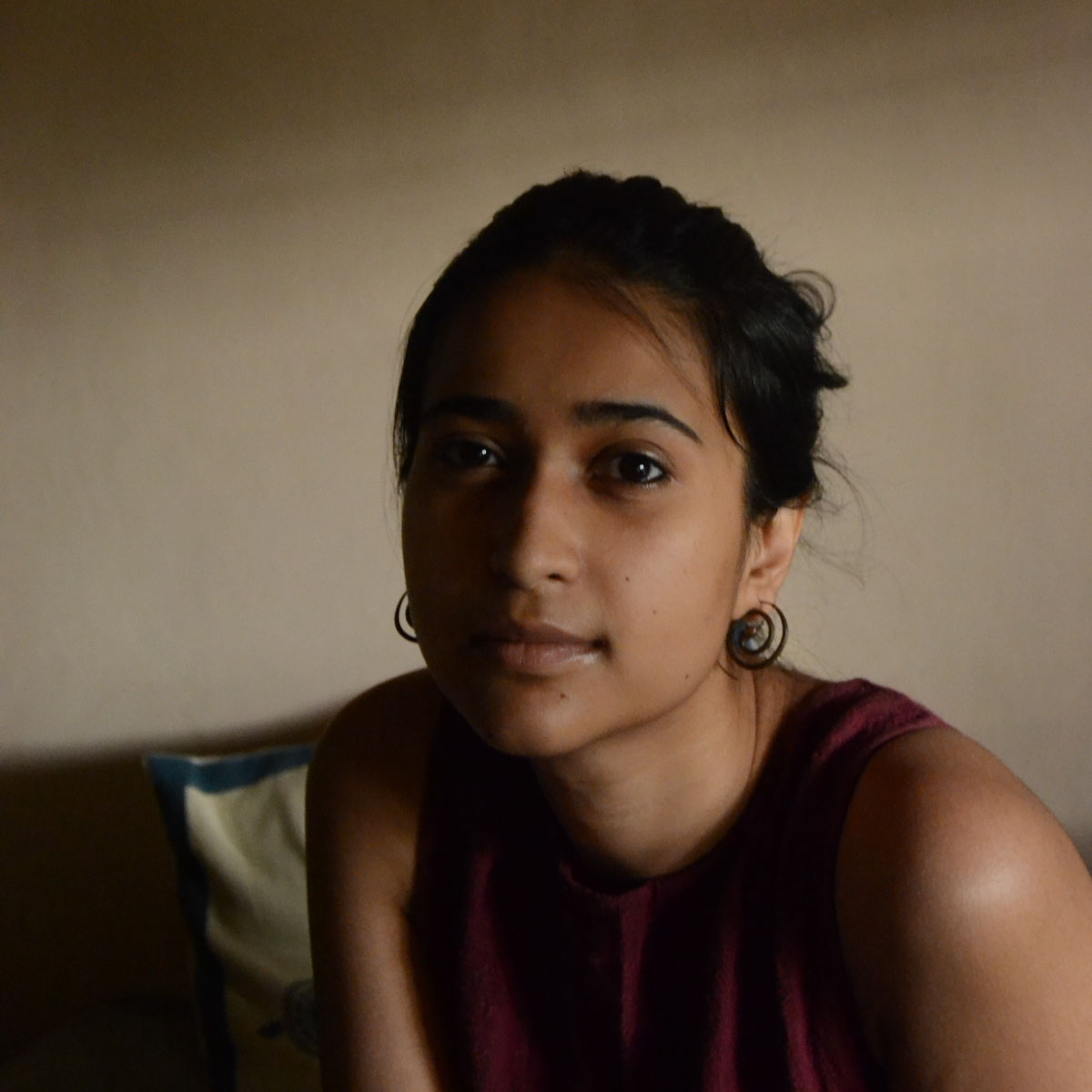 Ashmita Guha Neogi
Resident 2023
Ashmita Guha Neogi (1991) is a filmmaker based out of Delhi, India. She studied Scriptwriting & Direction at the Film and Television Institute of India, Pune. She is currently developing her debut feature, Cold Ashes Can Cause Forest Fires.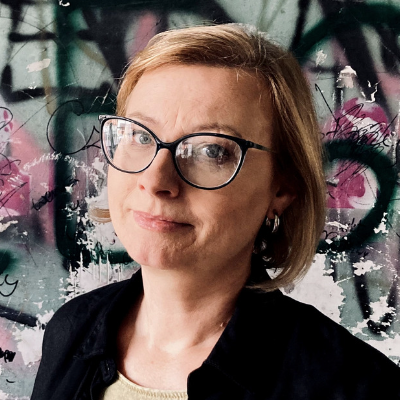 Katarzyna Trzaska
Resident 2023
Katarzyna Trzaska is a director, scriptwriter and producer of documentary films
in ZYGIZAGA FILMS. She is an author of documentaries shown around the world:
Village of Swimming Cows, Maximum Pleasure, 10 Years to Nashville; presented
among others at New Horizons IFF, Krakow Film Festival, Visions du Réel in
Switzerland, and others.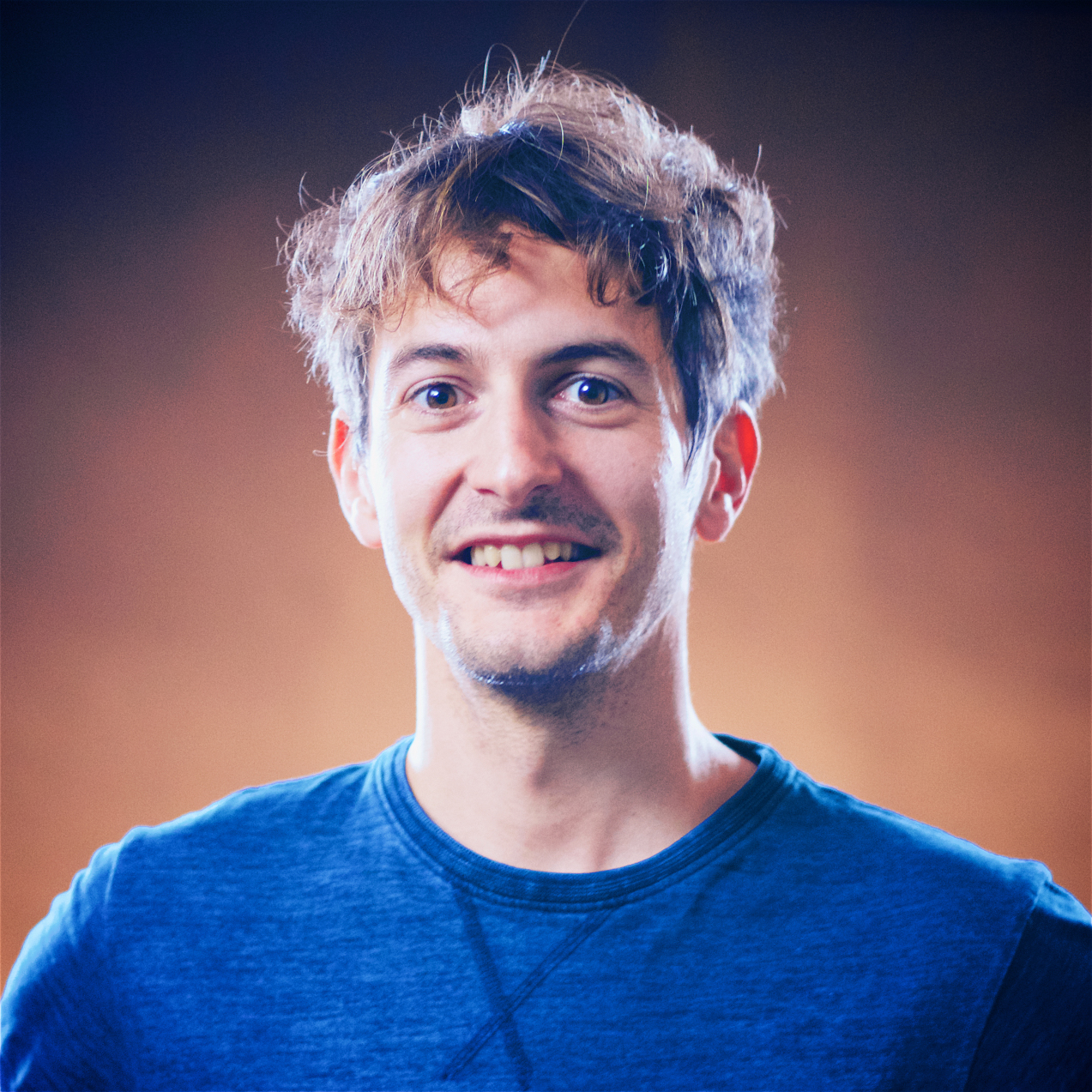 Daniel Rihak
Resident 2023
Daniel Rihák studied photography and cinematography at ESTC in Lisbon and graduated in film directing at VŠMU Bratislava. His graduate short film, a thriller "Výlet" (The Trip) traveled the world at various festivals and was shortlisted for BAFTA Student Film Awards.
Anna Korom
Resident 2023
Anna Korom is a Budapest-born film director who completed her Bachelor's degree at the University of Theatre and Film Arts. She continued her studies at the Freeszfe Society after the university was stripped of its independence. Anna has directed commercials, music videos, and films that have been showcased at various festivals. She is currently working on the post-production of her short films "NIKÓ" and "DIAMOND BEAUTY" while developing the feature film "LADY SUNSHINE" with András Soós and Anna Szijártó. In addition to her film work, Anna has also contributed to various theatrical productions, including Kornél Mundruczó's "EVOLUTION".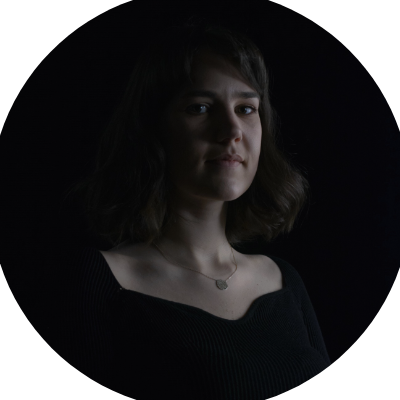 Terézia Halamová
Resident 2023
Terézia Halamová is a Slovak director currently finishing her MA at FAMU in Prague. Her short film Sing for us (2020) premiered at Kaohsiung Film Festival in Taiwan and was screened at many international film festivals including Vilnius IFF. It won the New Europe Talent Award and The Best Cinematography at the Zubroffka Festival and the Jury Award at the International Kinoproba Festival, among others. She also collaborated with foreign musicians, and her music video Move Honey won the Jury Prize at the Polish Papaya Young Directors Competition and was featured at the Berlin Music Video awards. With her feature film in development – The Hour Between Dog and Wolf, she was selected as a KVIFF Talent 2022 and presented the project at Karlovy Vary IFF. All of her films are connected by the themes of loneliness, growing up, and exploring intimacy. She repeatedly likes to work with non-actors and is interested in the plasticity of interpersonal relationships.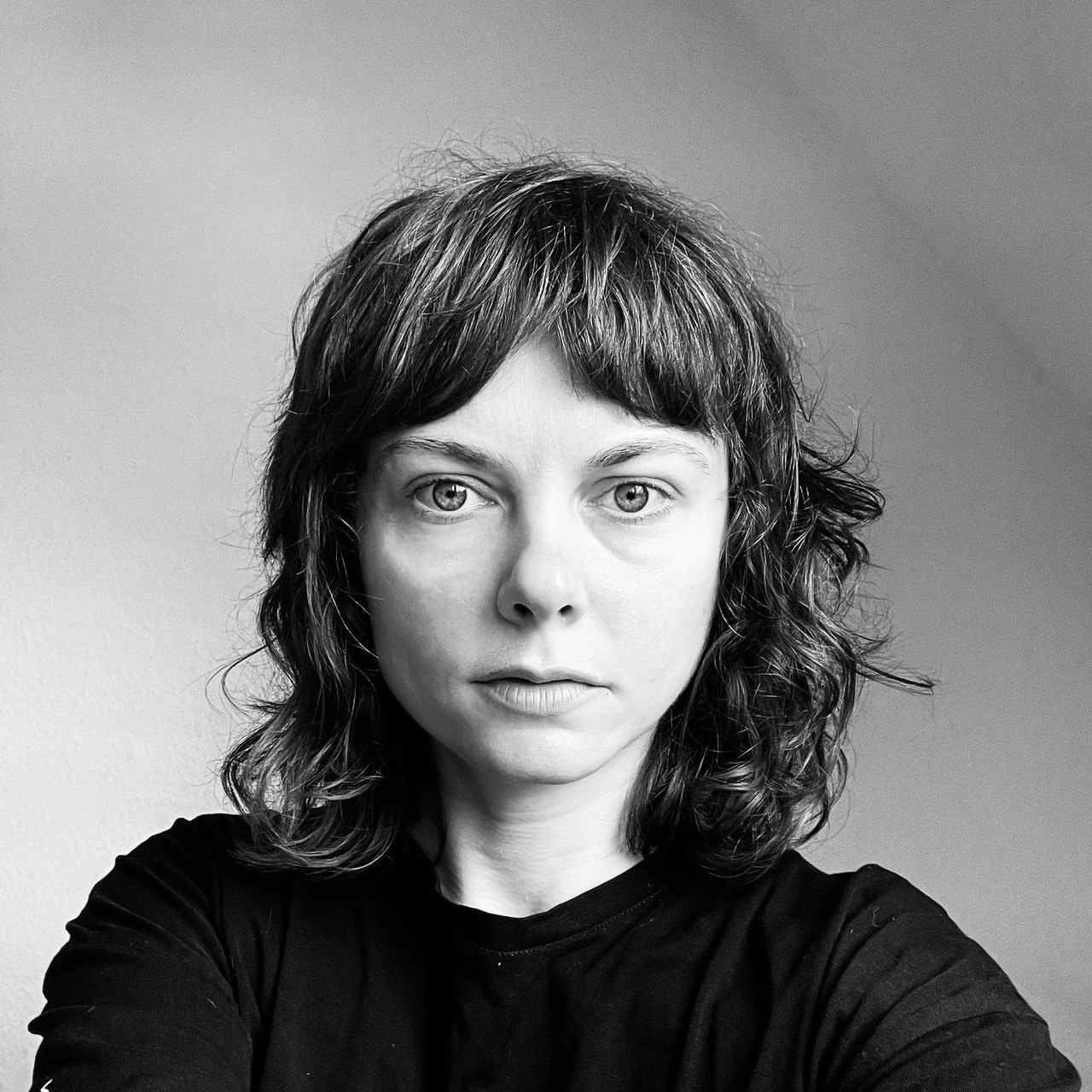 Alina Matochkina
Resident 2023
Director, scriptwriter, editor. She was born in 1988 in Starobilsk, Eastern Ukraine. In 2006 moved to Kyiv. The first specialty is "Finance".
2017-2019 studied at the Kyiv University of Theater, Cinema, and Television. Karpenko-Kary, specialty "Director of a documentary film". Worked in video production for the last 9 years, making advertisements, music videos, social videos, and documentaries.
In 2018, she won the main prize for the best social advertising at the Molodiya Festival.
In 2022 finished her first full-length, self-produced documentary "ADA".
Now she is based in Berlin.