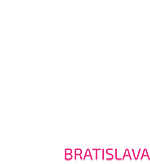 The very first edition of Pop Up Film Residency took place as a pilot from 1st of January to 1st of April 2018. With 20 applications it became clear there was a real need for such a residency. Greek director Jacqueline Lentzou was the first resident in Bratislava where she worked on her first feature script Selene66. Four mentors passed by to work with her one-on-one, they were: Giovanni Pompili, Katja Adomeit, Britta Krause and Julie Billy (see below). After this pilot it was decided to go ahead with Pop Up Residency into the future!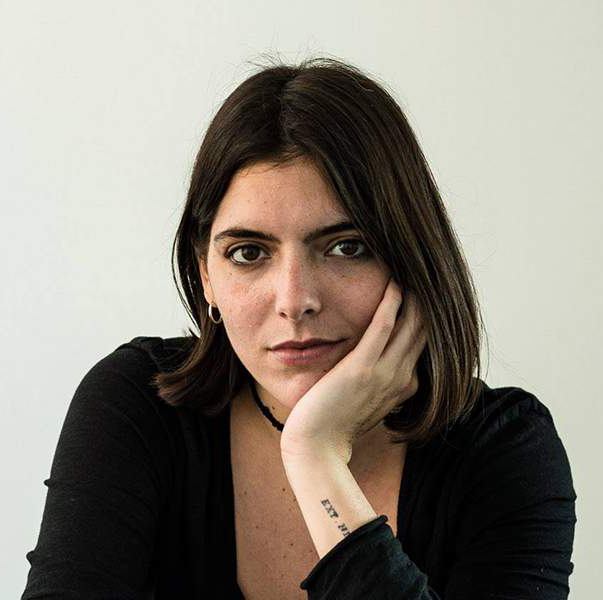 JACQUELINE LENTZOU
Director
Greece
Born in Athens, Greece, June 1989. Grew up in Thessaloniki from 1996 onwards. She is a very active filmmaker, having shot 4 shorts and 1 music clip in 2 years and a half. Her work revolves around coming of age stories, family structures, intimacy, loss and love. Graduated with distinction from London Film School (2013), with film "Thirteen Blue". Sarajevo (2014) and Berlinale (2015) Talents Alumna. Her latest short "FOX", participated in Berlinale Short Film Station and world premiered in Locarno FF, winning Best Short Film Award from Cinema&Gioventù Jury. Her debut feature project with working title "On the name of a Father: Selene66" participated in Script2film workshop MFI in summer 2016. In 2018 she won Best Short Film Award at Cannes' Semaine de la Critique with the film she was editing at the residence, "Hector Malot – The Last Day Of The Year".
MOON, 66 QUESTIONS
(SELENE66)
Artemis is a 23-year-old only child of divorced parents, trying to heal her chronic stress through hypnosis. Her seemingly ordinary life gets interrupted after a late-night call from her mother.
She immediately flies to Athens, along with her dog, Phoebe, because her father, Paris, is hospitalized, after a severe relapse in his autoimmune disease of Multiple Sclerosis. Due to the unavoidability of the situation, she becomes his carer.
In the meantime, accidentally, Phoebe gets pregnant. As the pregnancy proceeds, Artemis' sense of duty transforms into genuine interest in Paris. Her aim is to find out the psychological reason behind his condition.
Phoebe gives birth. A new reality is also born: Artemis discovers Paris' secret, long-term relationship with Jacob, the only visiting friend. She now knows for the first time who her father is. Artemis now faces the consequent existential questions that arise: will this discovery be a vehicle towards her own healing?
COMPLETED IN 2021 – Moon, 66 Questions
PREMIERED: Berlinale 2021, Encounters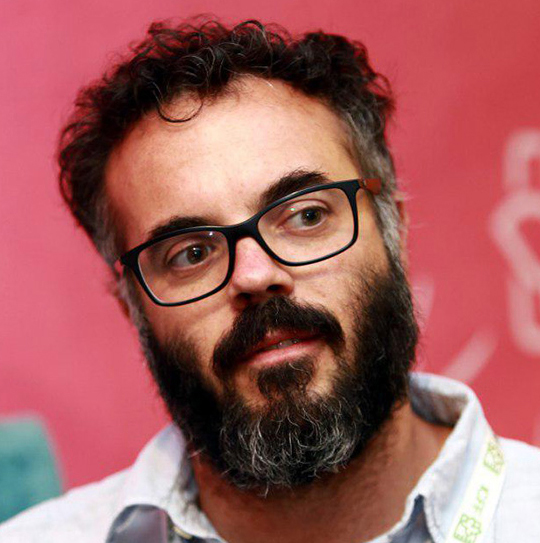 Giovanni Pompili
Producer Kinoproduzione (IT)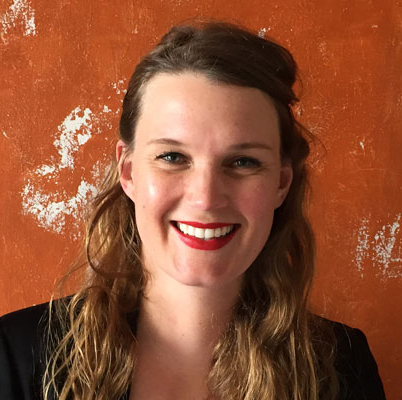 Katja Adomeit
Producer Adomeit (DE)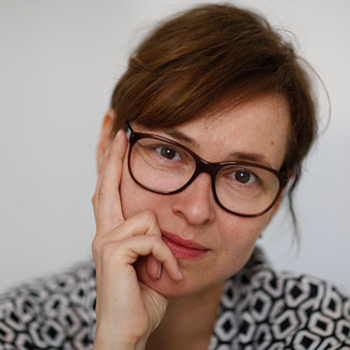 Britta Krause
Script Editor (DE)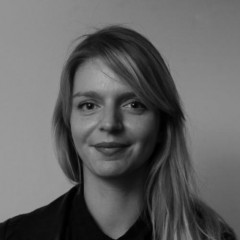 Julie Billy
Producer Haut et Court (FR)