 Through its Next Step programme, La Semaine de la Critique guides the short-film directors who were selected for the competition towards their first feature film. Next Step – a 5-day workshop held in France in December – was created in collaboration with the TorinoFilmLab. During the workshop, the filmmakers have the opportunity to discuss their projects with international experts and tutors so that they may be advised on their scripts, to understand the reality of the industry and define the right development strategy. Furthermore, a half-day session is dedicated to film music to encourage the participants to both better understand the work that goes into music composition for films and start thinking about the music for their feature film projects. In partnership with the Moulin d'Andé-Céci, Next Step is supported by the CNC, the SACEM and the SACD.  
Bratislava Pop Up Film Residency: January 2019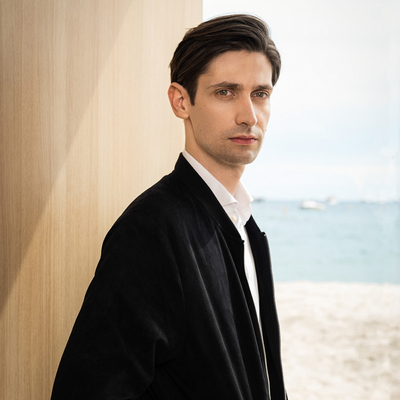 Oliver Adam Kusio
Director
Poland 
Oliver Adam Kusio is a German and Polish director, based in Berlin and Warsaw. He has collaborated with many film and theatre directors such as Rosa von Praunheim. In 2017 while he was studying at the Babelsberg KONRAD WOLF film school, he directed Ela-Sketches on a Departure. Selected by La Semaine de la Critique, the film gives a melancholic and radiant portrayal of a woman as she is about to leave to find a better life.
PAX EUROPA
In the seaside village of Naruszewo, where most inhabitants work for Ukrainian oligarch, a journalist and shipyard worker are driven to reckless political action by their foster-daughter. In the face of dire consequences the couple has to decide whether to keep sheltering the teenager or hand her over to the authorities.
Set in northern Poland not long before the fictional collapse of the European Union, PAX EUROPA delves into what it means to keep a family together in times of political upheaval and unrest. Suspended in time, the film tells the storiy of yesterday's heroes thrown into the struggles of today – creating a historical reimagining (or re-mix) rarely seen in cinema.
Nadja Dumouchel
Nadja Dumouchel is currently engaged as a script consultant and tutor for several film labs. She is fully dedicated to the international art house film scene – accompanying a story's process of gestation, its forming into worlds, words and images has become her main focus. As an independent story editor, Nadja is working with various filmmakers around the world on the development of their feature films and training international producing students on the intercultural aspects of scriptwriting (Filmakademie Ludwigsburg).
No Results Found
The page you requested could not be found. Try refining your search, or use the navigation above to locate the post.