In 2018, the Short Film Corner – with the support of NISI MASA – launched the Focus CoPro', an event dedicated to first feature film projects, in the aim of highlighting young talents on an International scale. The idea is that any filmmaker, whose short is either selected in the Official Competition, the Directors' Fortnight, and the Critics' Week or presented at the Short Film Corner can apply to present her/his feature film project during a dedicated event of the festival – 8 projects will be selected! With the intention of providing additional support to filmmakers bridging the gap from short to feature, the Short Film Corner and the Pop Up Film Residency decided to join forces.
Pop Up Film Residency: tba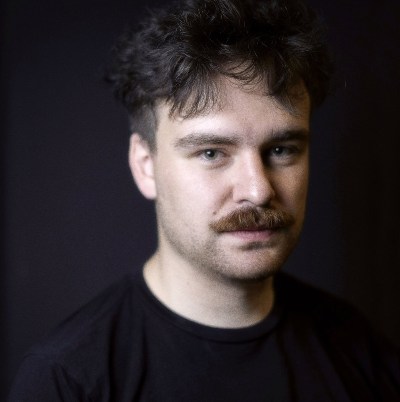 Thomas Woodroffe
Director
Thomas is a director, screenwriter and cinematographer. He directed and wrote the short film Austral Fever, which not only had its world premiere in the official competition of La Biennale di Venezia 76, but also obtained a special mention in the NEST competition of the San Sebastian Festival and participated in the official selection of the Toronto Film Festival (TIFF) 2019.
He was director of photography for The Summer of The Electric Lion, a short film that won the Cinéfondation at the Cannes Film Festival 2018 and the Panavisión award at the NEST competition of the San Sebastián Film Festival 2018. It was also shown in the official short film competition at Sundance 2019.
In the 2019 edition of the Guadalajara Film Festival, Thomas was part of the jury for the Mexican feature film competition.
ERRATICS
After a long time trapped in the glaciers of Patagonia, the ghost of cameraman Lucien Le Saint is released. Dazed, he follows the same navigation route taken a century ago, stopping at the places where he once filmed native peoples. On this journey, he crosses paths with new inhabitants of a technocratic society and the vestiges of an indigenous past.
All Short Film Corner -FOCUS COPRO` Editions