 Through its Next Step programme, La Semaine de la Critique guides the short-film directors who were selected for the competition towards their first feature film. Next Step – a 5-day workshop held in France in December – was created in collaboration with the TorinoFilmLab. During the workshop, the filmmakers have the opportunity to discuss their projects with international experts and tutors so that they may be advised on their scripts, to understand the reality of the industry and define the right development strategy. Furthermore, a half-day session is dedicated to film music to encourage the participants to both better understand the work that goes into music composition for films and start thinking about the music for their feature film projects. In partnership with the Moulin d'Andé-Céci, Next Step is supported by the CNC, the SACEM and the SACD.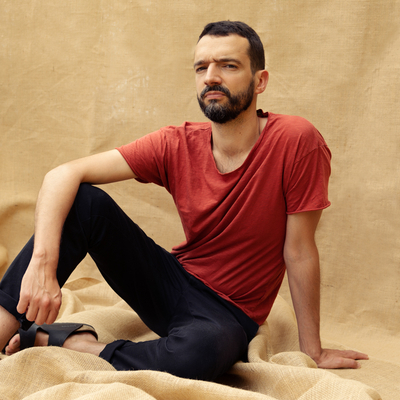 Joseph Pierce
Filmmaker and Animator
How the Dead Live
Lily Bloom is dying, slowly. As she leaves this world she discovers she's made an enormous boo boo, not only does the afterlife exist, it's in Dullston, an obscure borough of London. As Lily discovers limbo is made up of her own mistakes, failures, bad habits and fears, she sets out on a mission to be reunited with her two living children, or risk being stuck in purgatory (or the suburbs) forever. 
Nadja Dumouchel
Script writer and story editor
Nadja Dumouchel is a script writer and story editor based in Berlin and Paris. She currently co-writes several international feature films, the series « Berliners » together with scriptwriter Nicolas Ducray, produced by La Onda (Paris), as well as documentary and short film projects. She collaborated on the script of "Sons of Ramses" by Clément Cogitore that premiered at Semaine de la Critique in 2022 and wrote the documentary series « Art Stories », broadcasted by ARTE in 2019. Nadja studied visual culture, literature and cinema in Brighton, Berlin and Valencia. She was trained as a story editor at Torino Film Lab in 2012 and has since then been working on scripts from all over the world. She is consulting and tutoring for various filmlabs and co-founded « La Scénaristerie » in 2014, a development hub for screenwriters based in Paris. She previously worked as a commissioning editor for ARTE. Since 2020 she teaches script writing and dramaturgy at Filmuniversität Konrad Wolf in Babelsberg, Germany.