It all started in 2018 when the first Pop Up Film Residency took place in Bratislava, Slovakia, as a pilot edition. Our 'guinea pig' resident, Greek director Jacqueline Lentzou, was developing her first feature Selene66 Questions, receiving advice from generous producers Katja Adomeit (Denmark), Julie Billy (France), and Giovanni Pompili (Italy), and exchanging on her script with writer/director Britta Krause (Germany).
Just a year later, Jacqueline already wrapped-up the shooting of her film, and the Pop Up Film Residency grew significantly, also fine-tuning its initial concept – still hosting one resident at a time, yet for a three-week period with the guidance of one specific mentor from now on.
9 feature film projects & as many mentors
In 2019 the Pop Up Film Residency harboured twelve filmmakers from nine different countries working on 9 feature film projects.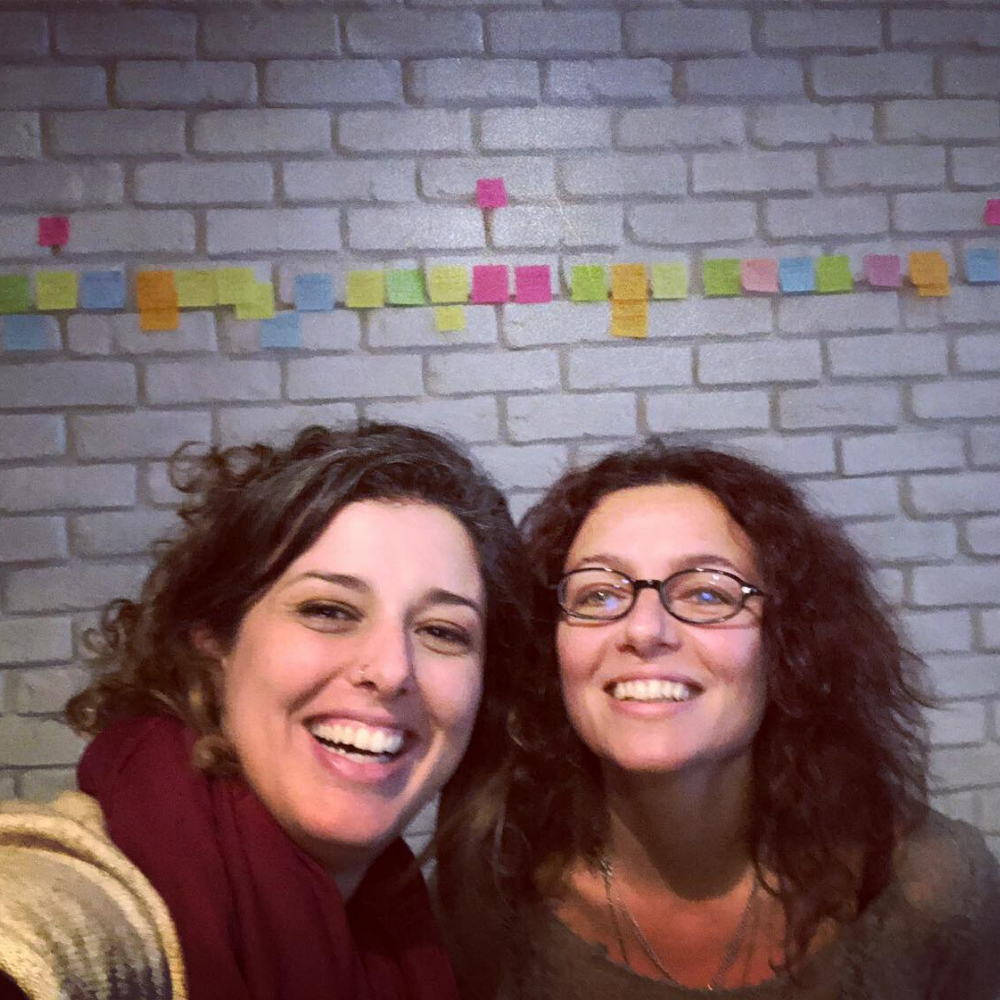 The creative teams were equally represented by female and male filmmakers, namely:
– Oliver Adam Kusio – German-Polish writer/director;
– Koen Mortier – Belgian writer/director;
– Meriem Mesraoua – Algerian-Qatari writer/director;
– Giovanni Troilo – Italian director & photographer accompanied by scriptwriter Gaia Baldini;
– Marija Kavtaradze – Lithuanian writer/director;
– Beatriz Seigner – Brazilian writer/director;
– Kuba Czekaj – Polish writer/director;
– Alan Holly – Irish director with Italian producer Carla Vulpiani and Irish animator Rory Byrne;
– Carlota Pereda – Spanish writer/director.
Our residents were accompanied by the following international mentors: British scriptwriter & filmmaker Pierre Hodgson; Egyptian producer & script consultant Ayman El Amir;French script consultants Philippe Barrière and Nadja Dumouchel; Hungarian novelist & scriptwriter Tamás Beregi; Lebanese scriptwriter Joëlle Touma; writers/directors Marcelo Martinessi (Paraguay) and François Pirot (Belgium).
Slovak Pop Up
With the financial support of Slovak Audiovisual Fund, the Bratislava region, Goethe Institute and French Institute, the Pop Up Film Residency could enlarge with experienced cultural activist Soňa Balážová joining the team. The support also enabled Slovak filmmakers to have their projects consulted by international mentors.
The four Slovak projects selected for the 2019 edition were:
– The Nightsiren directed by Tereza Nvotová and co-written by Barbora Námerová;
– Turn Right! directed by Andrej Kolenčík and co-written by Juraj Šlauka;
– The Chambermaid directed by Mariana Čengel Solčanská and co-written by Hana Lasicová;
– BUNKER directed by Gyorgy Kristof and co-written by Eszter Horvath and Ieva Norvele.
Creative Partners, Hosts & On Demand
The residents are exclusively spotted through the networks of our creative partners. An exception to the selection rule goes for experienced filmmakers, who can request a Residency on Demand.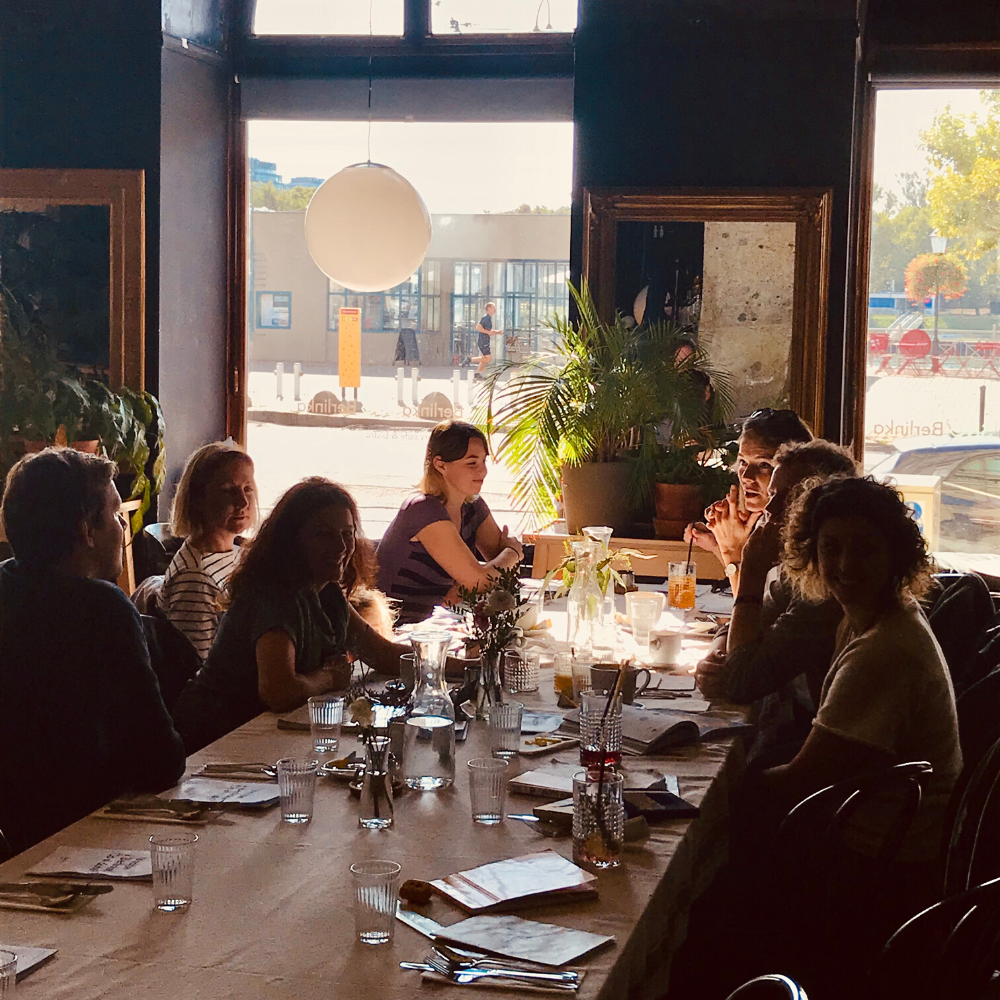 In 2019 the Pop Up Film Residency co-operated with the following creative partners: BrLab (residency to be held in 2020), Cannes' Semaine de la Critique, Cannes' Short Film Corner, CEE Animation, Doha Film Institute, EAVE (residency to be held in 2020), Project Paradiso, Warsaw Kids Forum (residency to held in 2020) and When East Meets West. We also hosted two Residencies on Demand and one Wild Card Residency.
The hub of the Residency is based in Bratislava, Slovakia. However, thanks to our network of film industry hosts, it can pop up anywhere in the world. The net is currently webbed by Slovak producer Juraj Krasnohorsky, Egyptian producer Ayman El Amir, Palestinian director/producer Muayad Alayan, Greek producer Konstantinos Kontovrakis, Romanian producer Ada Solomon, and Lebanese producer Myriam Sassine.
See you in 2020!
The first two months of 2020 will already bring four residents in three different cities. Cuban director Carlos Lechuga will develop his third feature film Hola y Vincente B in Cairo (Egypt), whereas Israeli director Yona Rozenkier will travel to Athens (Greece) in order to write his third feature as well: Siberia! Canadian-American producer Kaleena Kiff and Canadian-Hungarian scriptwriter Anita Doron will both stay in Bratislava, working respectively on the series Until I Find You (adapted from a novel by John Irving) and the animated feature Napoleon (to be directed by Australian Adam Elliot).