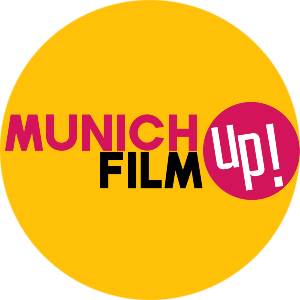 Munich Film Up! is a 9-month mentoring & residential program welcoming fresh film school graduates with first feature film projects. Presented by HFF München, Munich Film Up! is run in cooperation with the Pop Up Film Residency as exclusive content partner, and in partnership with Film School Fest Munich and Filmfest München.
Each year 6 participants from all over the world take part in the Lab that notably consists in two workshops held in Munich: first in parallel to the Film School Fest Munich in November, and then during the Filmfest München in June, when they present their projects to film industry executives. In between, each aspiring filmmaker benefits from a tailor-made Pop Up Film Residency in one of the residences of our network.
More infos: www.munichfilmup.org
1st edition in 2022:
Lana Bregar, Erec Brehmer, Anastasiya Gruba, Loïc Hobi, Cyrielle Raingou, Pratik Thakare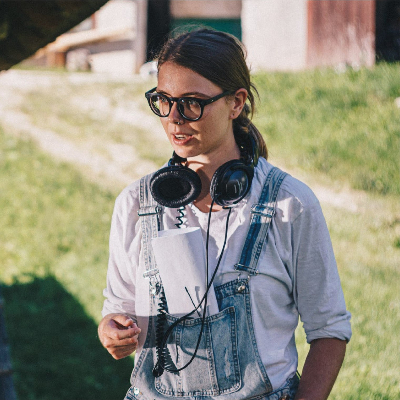 Lana Bregar
Lana studied photography at the Secondary School for Design and Photography in Ljubljana. Her education continued at the Academy of Theatre, Radio, Film, and Television, completing studies in film & television directing.
She is currently writing her first feature screenplay as part of the Slovenian workshop Scenarnica and the international Munich Film Up!
Her graduation film Otava had its international premiere at the Sarajevo Film Festival and was in the semi-finalist selection for the Student Oscar.
Erec Brehmer
Born in 1987. Living in Munich, Germany. Studied directing at the University of Television and Film Munich (HFF). His graduation film La Palma was released in German cinemas in 2020 and is now available on Netflix Germany. He finished his first documentary Who we will have been in 2021 and participated in the 31st Drehbuchwerkstatt Munich 2019/2020, as well as the talent development programs ZFF Academy (Zurich Filmfestival 2020) and Berlinale Talents (Berlinale 2021).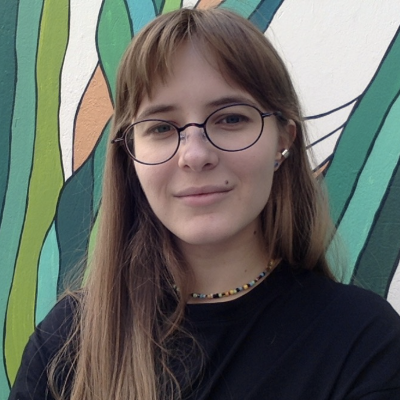 Anastasiya Gruba
Anastasiya Gruba is a Ukrainian screenwriter and director, member of the NGO Contemporary Ukrainian Cinema. Graduated from Kyiv National Ivan Karpenko-Kary Theatre, Cinema and Television University.  Participated in the European Short Pitch 2020 with the short film project Ice-Hole, in the Terrarium Residence 2020 with the feature film project Women Suicide Season and in the Script Workshop from Wiz-Art Festival 2020 with Ice-Hole. Co-writer of the feature film Chrysanthemum Day, dir. Simon Mozgovyi.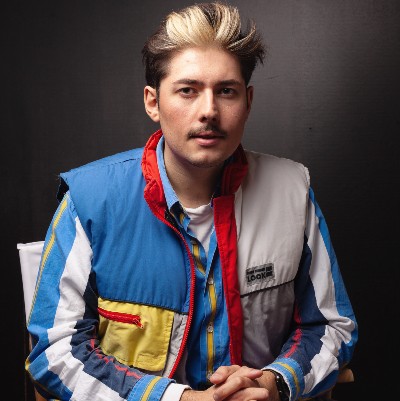 Loïc Hobi
Loïc Hobi is a French-Swiss filmmaker born in 1997. He studied directing at Luc Besson's film school École de la Cité in France, graduating in 2019 with L'Homme Jetée. He has recently released The Life Underground, a coming of age short. Focusing on his identity growing up in a digital world, he has made more experimental films like New Gods. Merging his narrative and experimental sides, Loïc has just finished shooting Alexx196 & the pink sand beach. He is now developing his first feature.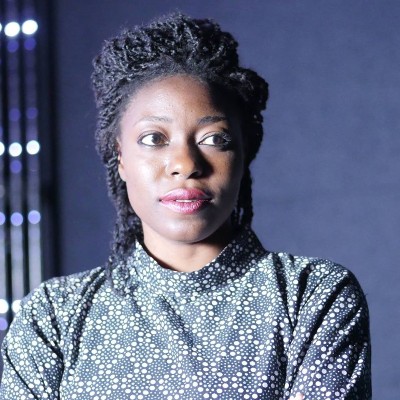 Cyrielle Raingou
Cyrielle Raingou is a Cameroonian filmmaker passionate about the concept and development of a certain African cultural identity, its promotion on an international scale and the economic interest it raises. She very often uses legends, metaphor, the symbolism of certain animals, to support human stories in their complexity, and the mystery of life. She holds master's degrees in law and in film directing.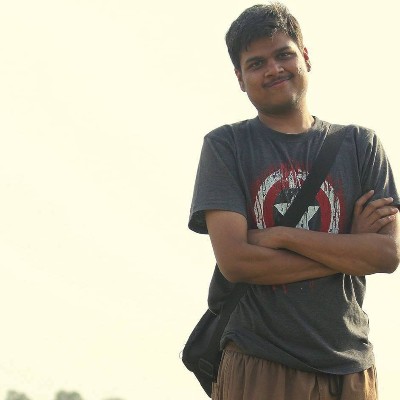 Pratik Thakare
Pratik Thakare is a filmmaker based in Mumbai, India. Pratik went on to study Film Direction & Screenplay Writing at Satyajit Ray Film & Television Institute, Kolkata. His short film Salana Jalsa premiered at Shanghai IFF and was part of film festivals such as Dharamshala IFF, Filmschoolfest Munich, Indian Film Festival of Los Angeles (IFFLA), New York Indian Film Festival (NYIFF). Having written a screenplay for an upcoming sports drama series, Pratik is currently developing the script for his debut feature.