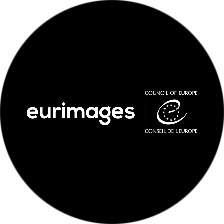 In Pop Up Film Residency we aim to directly address the issue of gender equality & under-representation of women in cinema, particularly by supporting female-driven projects and modern portrayal of gender diversity.
With the Eurimages Fund`s financial support, Pop Up Film Residency holds a special residency for women filmmakers developing their third or later feature film project. In 2022, Eurimages and Pop Up Film Residency responded to the war outbreak in Ukraine and the need to provide extra support for Ukrainian filmmakers by creating a special program, Eurimages Ukraine.
Pop Up Film Residency: September 2022, Bratislava Residence
Maryna Vroda
Director, Writer
Maryna Vroda was born in 1982 in Kyiv. She graduated from the Cinematography and TV faculty at the Karpenko-Karyy National University of Theatre, Cinematography and Television in Kyiv, with a specialization in feature films direction. She attended workshops run by Mikhail Illenko and Valery Sivak. After graduation, she worked with Sergei Loznitsa. Her short student films have been shown at international film festivals in both in Eastern and Western Europe, and in 2011 she won a Palme d'Or for Best Short Film at the Cannes Film Festival for Cross.
Stepne
Set amidst stunning Ukrainian winter landscapes, vanishing villages and emerging feeling of alienation between people in a post-Soviet society, Stepne is a story of a mature man who comes back home from the city to take care of his dying mother. The mother's passing, together with a meeting with his brother and a woman he loves make him reflect on the life he's had and choices he's made along the way. And then, just before her death, the mother tells Anatoly about a treasure she has buried inside the shed…
Marek Sulik
Marek Šulík was born in 1974, in Žilina, Slovakia. In 1997 he graduated from the Academy of the Music and Dramatic Arts (VŠMU), specialization documentary. In 1999 he became one of the founders of the Media 3 Civil Association, which aims at publicizing of the non-govermental sector problems. In 2005 he was awarded with Prize for young filmmakers at the International Filmfestival FEBIOFEST. Now he is working as a film editor and director.