In 2018, the Short Film Corner – with the support of NISI MASA – launched the Focus CoPro', an event dedicated to first feature film projects, in the aim of highlighting young talents on an International scale. The idea is that any filmmaker, whose short is either selected in the Official Competition, the Directors' Fortnight, and the Critics' Week or presented at the Short Film Corner can apply to present her/his feature film project during a dedicated event of the festival – 8 projects will be selected! With the intention of providing an additional support to filmmakers bridging the gap from short to feature, the Short Film Corner and the Pop Up Film Residency decided to join forces.
The 2nd edition of Focus CoPro' took place on the 21st of May and the project 'Piggy' by Carlota Pereda was selected for the next Pop Up Film Residency!
Bratislava Pop Up Film Residency: November – December 2019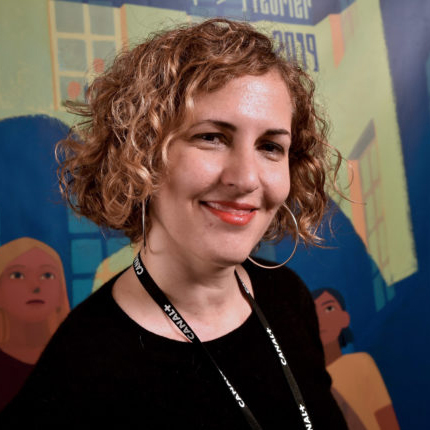 Carlota Pereda
Director
Spain
Carlota Pereda has spent her career working in TV fiction. She has been a screenwriter and script supervisor for series such as Periodistas and Motivos Personales, has directed series,"El secreto de Puente Viejo", LEX and Lalola.
Her fist short, The Blondes, was selected in over 137 festivals worldwide and/or awarded in prestigious festivals such as Medina del Campo, La Semana del Corto, Certamen Internacional de Cortometrajes Ciudad de Soria or CortoEspaña.
Project developed within Pop Up Film Residency is the leap to feature film of Pereda's short 'Piggy', that notably won the Goya Award for Best Short Film. Budgeted at 2,5 Million Euros, the horror film is set for a shooting in the summer 2020. Merry Colomer produces on behalf of Morena Films.
PIGGY
The Butcher's daughter, Weirdo, Fat Ass. Piggy. No one calls Sara by her name  Being a teen in a small village in Spain means you cannot hide. Small town, Big Hell.
Lonely, insecure Sara spends her summer playing with her phone, helping her father in the family Butcher's shop. Her only moment of solace is when she goes to the natural springs pool, the town dead in the heat of siesta. 
there Sara runs into her worst fear: the cool girls holidaying in her village. No friends defend her when she's bullied in front of an Unknown Man.  The girls steal her clothes and Sara must get home wearing nothing but her bikini. 
But Sara witnesses The Unknown Man kidnapping the bullying girls. He spares her life in exchange for her silence and, a towel to cover herself with. 
Sara gets back to the village, Paralyzed with fear, guilt and shock as life goes on and nobody understands her anxiety.
Except for The Unknown Man. He seems to have seen something in Sara, that makes her special. Something he wants.
Sara must confront her fears and decide which version of herself she grows up to be. And growing up can be truly terrifying.
PREMIERE: Sundance Intl. Film Festival 2022, Midnight Section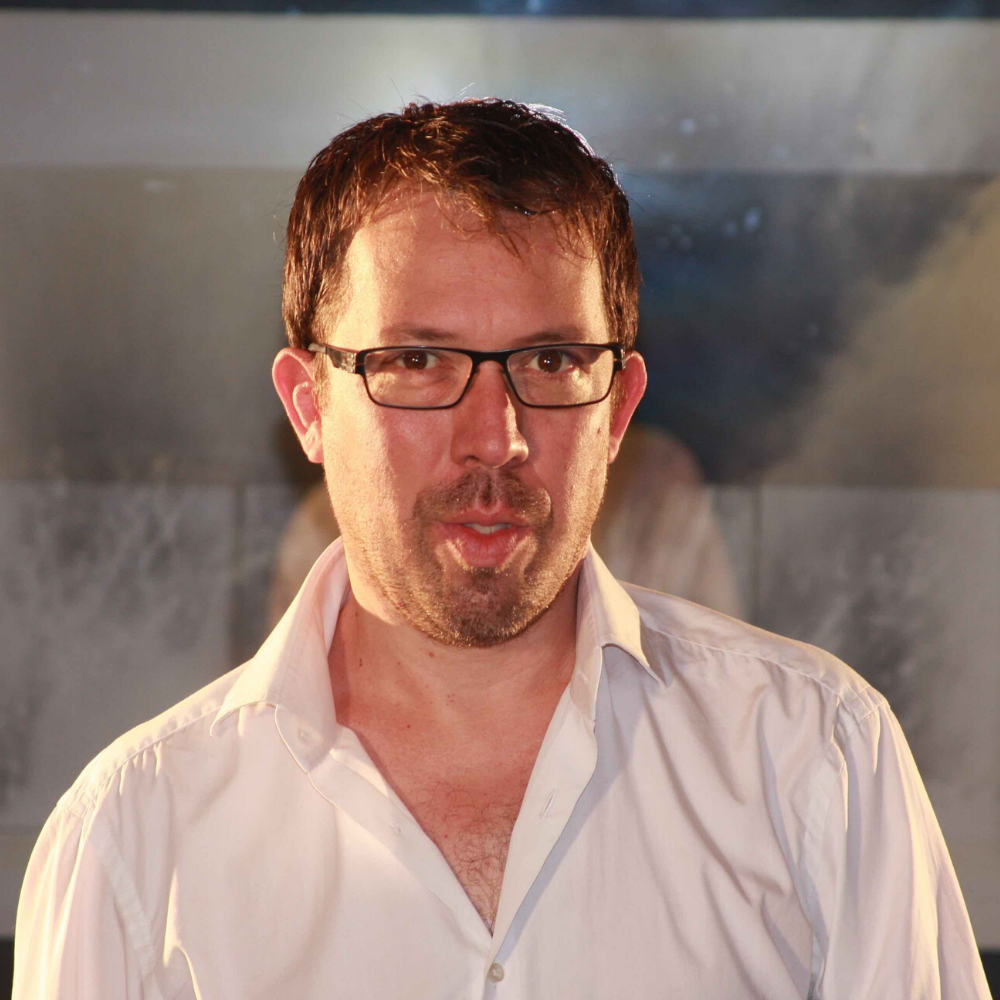 Marcelo Martinessi
Paraguayan director and screenwriter. He was executive director of the first Public TV in his home country from the beginning of the project in 2010 until the coup d'état of June 2012. Capturing his nation's trauma during that political chaos he wrote and directed 'La Voz Perdida' (The Lost Voice), Best Short Film at Venice Film Festival in 2016. His first feature film, 'Las Herederas' (The Heiresses) was in Competition at the 2018 Berlinale and won two Silver Bears (Alfred Bauer and Best Actress awards) and the Fipresci prize.