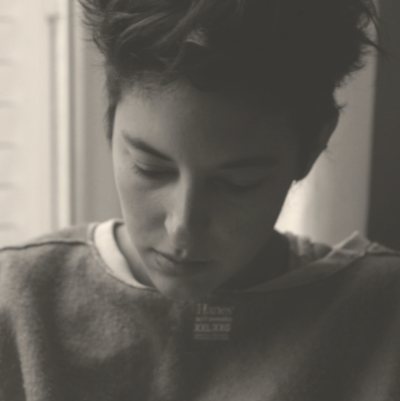 Marie Amachoukeli
Marie Amachoukeli, director and screenwriter, graduate of La Fémis. She wrote and directed the film Forbach which received the Grand Prix de Clermont-Ferrand in 2009, It's Free for Girls, awarded César for best short film in 2010, and Demolition Party with Claire Burger.
In 2014, she made a feature film Party Girl in collaboration with Samuel Theis and Claire Burger that won the Camera d'Or at the Cannes Film Festival and numerous international awards.
In 2017, she finalized I Want Pluto to be a Planet Again, an animated film co-directed by Vladimir Mavounia-Kouka, nominated for the 2018 Césars. In 2020, she wrote Litigante directed by Franco Lolli, screened as the opening title of the Critics' Week at the Cannes Film Festival and awarded for best screenplay by the Colombian Academy of Arts in 2021.
In 2022, she finalized Hypno, an installation for the Paris Opera and the Third Stage in collaboration with Flavien Berger.
She writes and directs her second feature film Ama Gloria, produced by Lilies Films.
As a consultant, she works with Clément Cogitore, Julia Ducourneau, Guillaume Gouix and intervenes in international writing workshops including Next Step or the Ateliers de l'Atlas.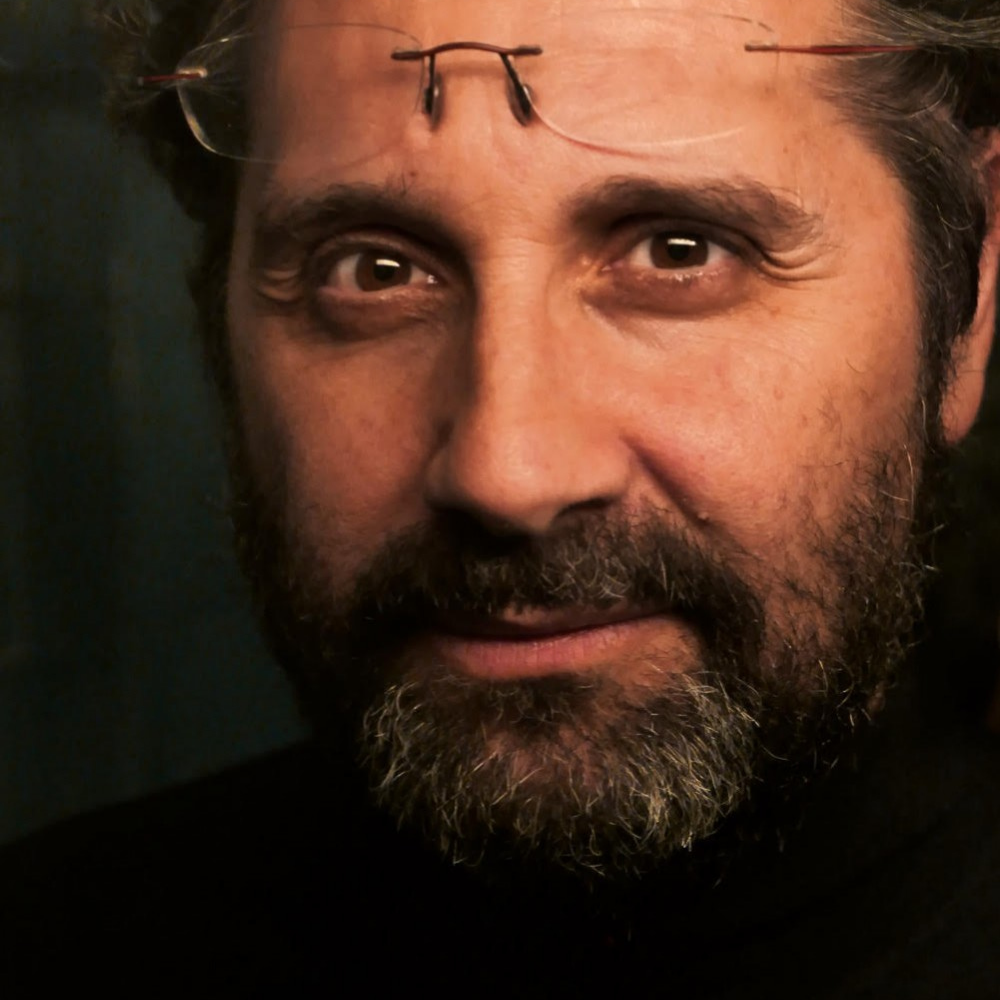 Thanos Anastopoulos
Thanos Anastopoulos is scriptwriter, director and film producer.  In 2004 his first feature film "Atlas – All the weight of the world" premiered at the Rotterdam Film Festival. His second feature film "Correction" premiered at the Berlin Film Festival (Forum) and his third feature film "The Daughter" premiered at the Berlin Film Festival (Forum). In 2016 his latest film "L'ultima spiaggia" (co-directed with Davide Del Degan) made its world premiere in the official selection of Cannes Film Festival.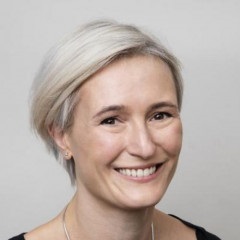 Erica Barbiani
After a PhD in Sociology, Erica Barbiani left the secluded academic world with a longing for storytelling. Plots, she suspected, were a better way to capture the audience's attention. Since 2003, she has been producing films for Videomante, a company based in Italy. Her recent productions include THE SPECIAL NEED by Carlo Zoratti, co-produced with DETAiLFILM, premiered at the Locarno Film Festival and winner of the Golden Dove at DOK Leipzig, and THE GOOD LIFE, the first documentary of the Italian author Niccolo Ammaniti. She is co-writing the script of WISHING ON A STAR, by Slovakian director Peter Kerekes. Erica is a published author of two novels. Her latest work, Pericolo Gattino – an illustrated short story about a group of cats who enjoy crossing the streets unsafely – was just released in Italian bookstores. Erica is stepping away from production to dedicate herself full-time to writing and story editing. She can read scripts in English, French, Spanish and Italian, her mother tongue.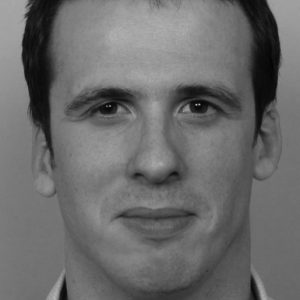 Philippe Barrière
Born in 1978 in Montargis, France, Philippe Barrière has a Masters in philosophy and formal logic at La Sorbonne University. Script consulting is way for him to combine his interest for analysis and his passion for cinema.
Over the past years, Philippe Barrière has had several relevant experiences in the field of script consulting such as head of the development for Mille et une Productions or, since 2010, as an independent script consultant.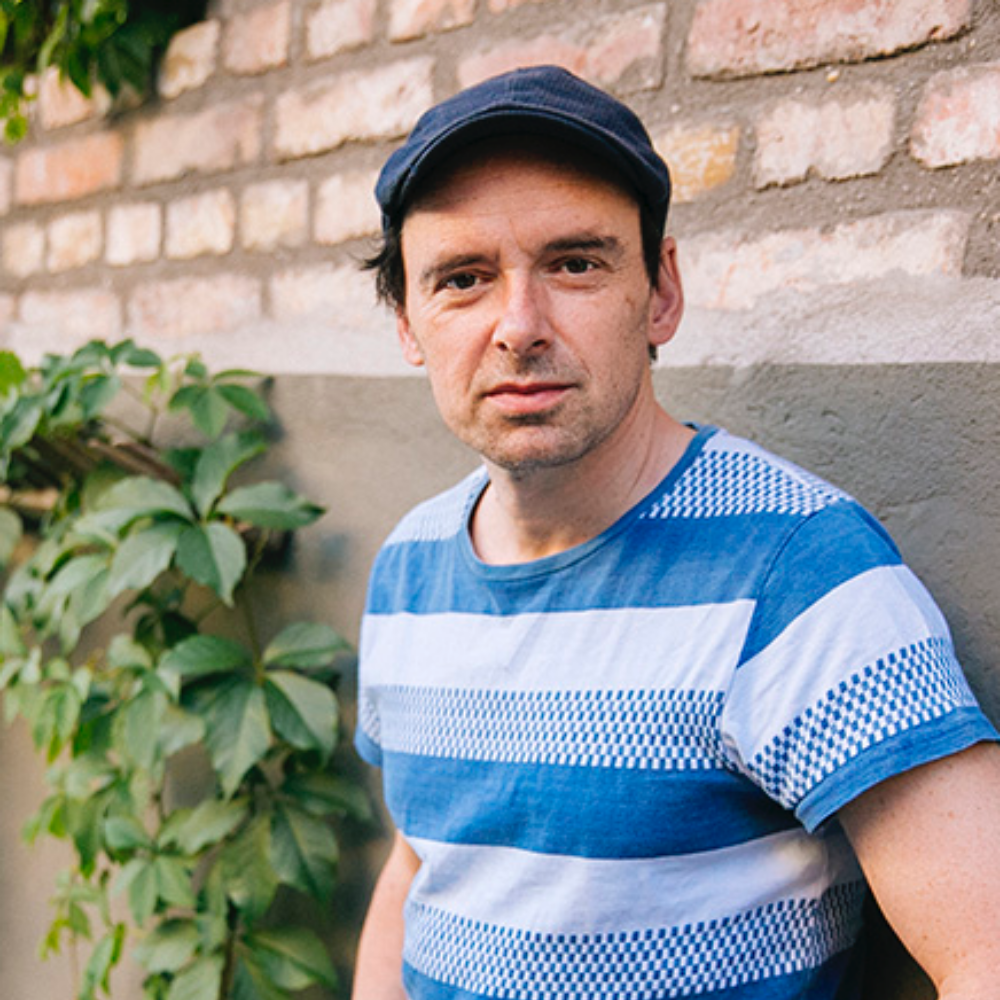 Tamás Beregi
Tamas Beregi is a writer, movie script writer and script doctor. He lives in Budapest, where he graduated in Art History and Film Studies.  He published five novels and worked as a scriptwriter on various movies and short films, including My One and Onlies (2006, dir. Gyula Nemes), Zero (2016, dir. Gyula Nemes), and Hier (2018, dir. Bálint Kenyeres).
From 2011 to 2019 he worked at the Hungarian National Film Found as a script advisor, where he helped to develop movies like Son of Saul and Sunset. He is also an expert on the history and culture of video games.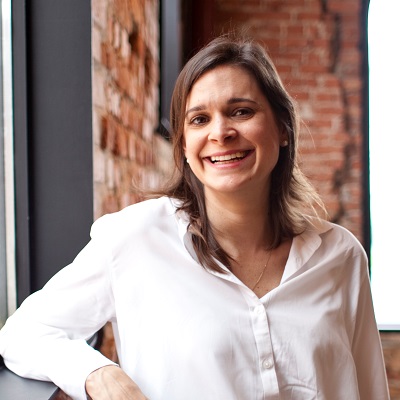 Helen Beltrame-Linné
Helen Beltrame-Linné is a Brazilian screenwriter and script consultant with a wide artistic and corporate background. Helen graduated from Brazil's most prestigious Law School and worked as a corporate lawyer for many years before giving in to her passion and attending Film Studies in Paris. She worked for years with Brazilian director José Padilha and his Rio de Janeiro-based production company Zazen, where she managed the private funding and independent distribution of the Brazilian all-time box office record, Elite Squad: The Enemy Within (2010). In 2014, Helen was hired as CEO of The Bergman Center Foundation and festival director of the Bergman Week, both based on the island of Fårö (Sweden). where she also acted. Back to Brazil in 2018, Helen served as editor for the country's largest newspaper, Folha de São Paulo. Presently, her main focus is storytelling in fiction features and series, mostly in Brazil, the USA and Europe, where she has taken part in the TFL Script Lab and is currently a mentor in programs such as the Full Circle Lab and the Pop Up Film Residency. Her most recent works include the adaptation of Leonardo Padura's The Man Who Loved Dogs, the Amazon series 5X Comedy and the reworking of Michelangelo Antonioni's legendary script, Technically Sweet.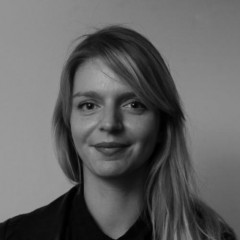 Julie Billy
Julie Billy studied film in NYC and international co-productions at La Fémis's Atelier in France and in Germany after working for Celluloid Dreams as a production assistant.
She has joined Haut et Court in 2010 and handled international co-productions such as Zero Motivation by Talya Lavie, The Kindergarden Teacher by Nadav Lapid and The Lobster by Yorgos Lanthimos as well as the production of A journey through China by Zoltan Mayer.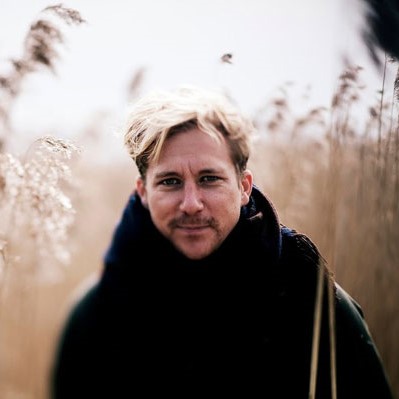 Daniel Borgman
Daniel studied directing at the Danish alternative film school Super16. His short films have premiered in A-list festivals, with LARS AND PETER officially selected for Cannes in 2009 and BERIK winning the Grand Prix in Cannes in 2010. His debut feature THE WEIGHT OF ELEPHANTS premiered in Berlin in 2013. His second feature film LOVING PIA had its world premiere in Berlin in 2017. The two feature films were developed at Cannes Cinefondation Residence and Berlinale Residence respectively making Daniel one of the very few directors in the world, being selected for both. In 2019 Daniel completed his 3rd feature film HARPIKS, a co-production between Adomeit Film and Zentropa made with support from the DFI, TV2 and FilmFyn.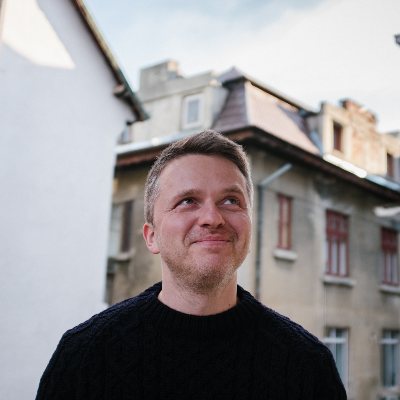 Catalin Cristutiu
Born in Bucharest, in 1979, Catalin Cristuțiu has been working as an editor on some of the most appreciated films in recent Romanian cinema. He has a long-time collaboration with director Radu Jude, starting with Radu's first widely acclaimed THE TUBE WITH A HAT and continuing for all his later projects to date, including AFERIM! (2015 Silver Bear for Best Direction in Berlinale) and BAD LUCK BANGING OR LOONY PORN (2021 Golden Bear). Among his long list of credits: IF I WANT TO WHISTLE, I WHISTLE (directed by Florin Serban, awarded at Berlinale 2009 with The Alfred Bauer Prize and Jury Grand Prix), CALIFORNIA DREAMIN' (by Cristian Nemescu, Prix Un Certain Regard, Cannes 2007), the animated documentary CRULIC – THE PATH TO BEYOND (by Anca Damian, awarded in Locarno, CPH:DOX, Annecy and Jihlava IFF), the documentaries APOCALYPSE ON WHEELS and COLD WAVES (both by Alexandru Solomon), BLUE BOY (directed by Manuel Abramovich – Silver Bear for Short Film, 2018) and SODIERS. STORY FROM FERENTARI (by Ivana Mladenovic, world premiere at TIFF 2017).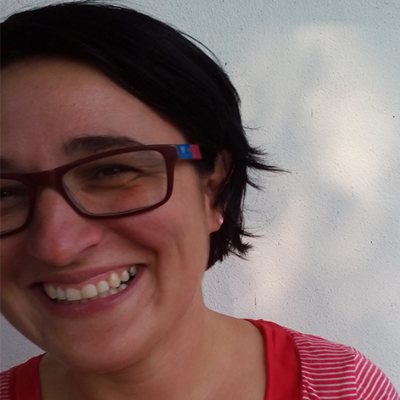 Viera Čákanyová
Slovak director Viera Čákanyová (1980) studied screenwriting at the Academy of Performing Arts in Bratislava and documentary filmmaking at FAMU in Prague, where she received an award at the FAMUfest festival for her student films Piraňa (2007) and Alda (2009).
Her experimental documentary FREM premiered at the Ji.hlava IDFF 2019 and was further presented at the Berlinale 2020, Sheffield IDFF, or Vienale 2020. Its loose sequel White on White won the Opus Bonum prize at the Ji.hlava IDFF 2020 and went on to be screened at Sheffield IDFF 2021 and Montreal IDFF 2021.
Besides working on her own films, she also works as a script editor and editor of independent film projects and makes documentary films for non-profit organizations and television.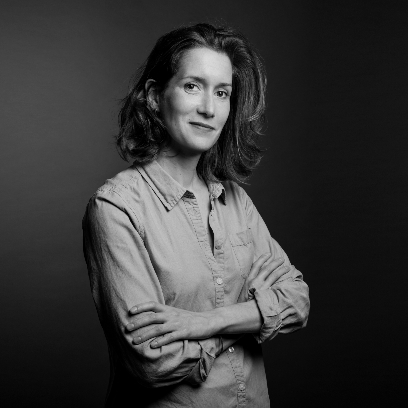 Anna Ciennik
Polish-born, French-educated, Anna Ciennik likes to look at the world from different perspectives.
After graduating from la fémis French film school in 2010 from the production department, she worked in various capacities – mostly as line producer and post-production supervisor – for the French Film Academy Les César and Les Films d'Ici, as well as Les Films de Pierre and Kazak productions, among others.
In parallel, she has been reading scripts for companies and institutions in France and the UK including the CNC, Why Not Productions, and Creative Films.
Anna's interest for international independent production led her to join Paris' Coproduction Village and Les Arcs European Film Festival as manager of the European Industry events. Between 2017 and 2021, she curated five editions of its co-production markets.
These experiences combined give Anna an in-depth and unique view into the entire journey of a film. She keeps working as a talent and project scout for various labs and markets. As a script consultant, her credits include Clara Sola by Nathalie Álvarez Mesén (Directors' Fortnight 2021) and Amparo by Simón Mesa Soto (Cannes Critics' Week 2021).
Nadja Dumouchel
Nadja Dumouchel is a script writer and story editor based in Berlin and Paris. She currently co-writes several international feature films, the series « Berliners » together with scriptwriter Nicolas Ducray, produced by La Onda (Paris), as well as documentary and short film projects. She collaborated on the script of "Sons of Ramses" by Clément Cogitore that premiered at Semaine de la Critique in 2022 and wrote the documentary series « Art Stories », broadcasted by ARTE in 2019. Nadja studied visual culture, literature and cinema in Brighton, Berlin and Valencia. She was trained as a story editor at Torino Film Lab in 2012 and has since then been working on scripts from all over the world. She is consulting and tutoring for various filmlabs and co-founded « La Scénaristerie » in 2014, a development hub for screenwriters based in Paris. She previously worked as a commissioning editor for ARTE. Since 2020 she teaches script writing and dramaturgy at Filmuniversität Konrad Wolf in Babelsberg, Germany.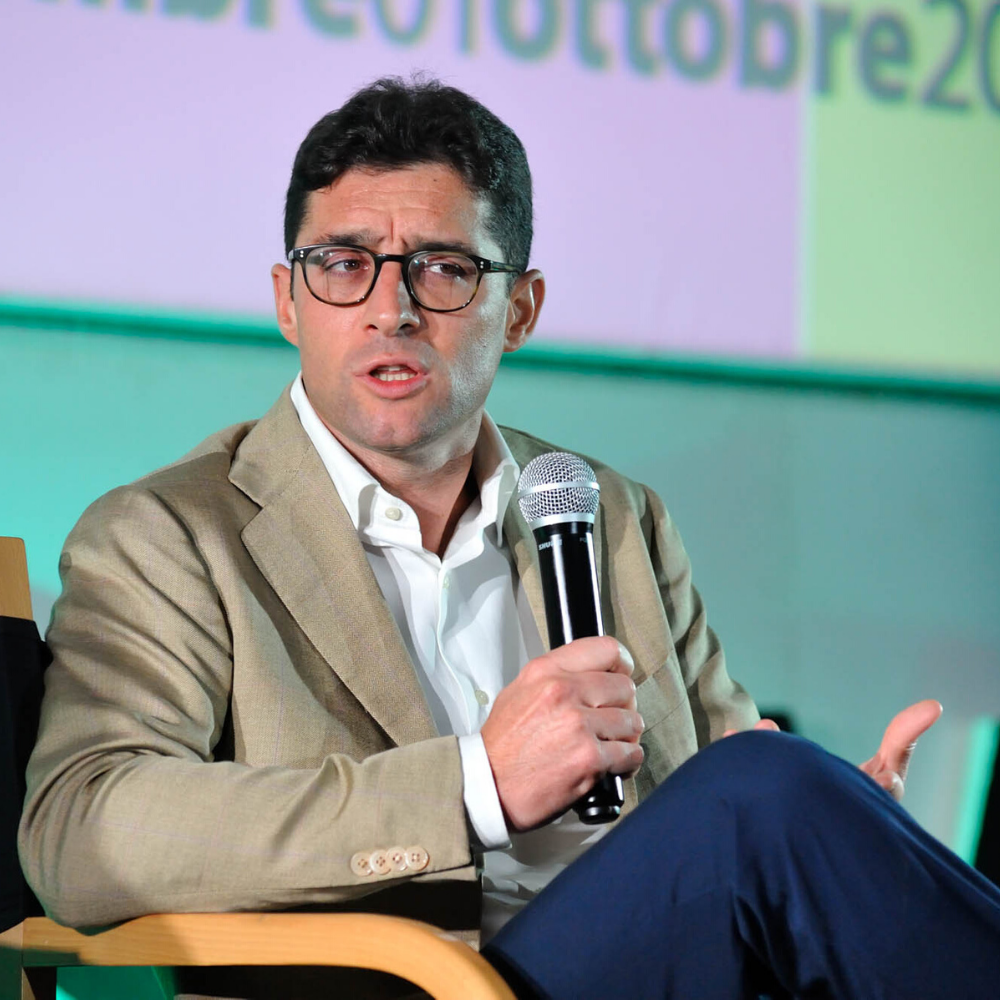 Giacomo Durzi
Giacomo Durzi has mostly been working as a scriptwriter for several production companies and for television networks. His experience includes credits as creative producer on feature films and as script consultant in many film productions. Currently he's story editor and creative producer for SKY Italy, consulting on the development of the original production of tv series. 
He has teached screenwriting at the DFFB (Deutsche Film und Fernsehakademie Berlin), IFS (International Filmschule Koln), MASPA-Università La Sapienza di Roma, and currently at Holden school of Torino, and works as tutor and script consultant for different film training programs.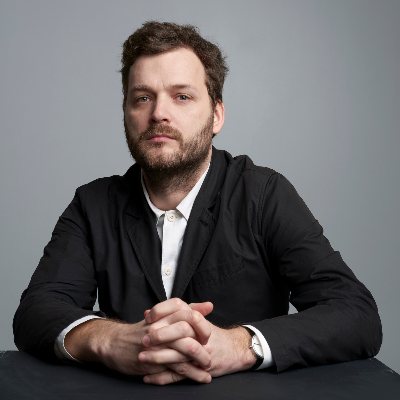 Andris Feldmanis
Livia Ulman and Andris Feldmanis, based in Tallinn, have been writing together for over 10 years. Starting with successful local TV shows in Estonia, they moved on to feature writing. Their debut feature Pretenders (2016) premiered at the San Sebastian Film Festival official programme and a French remake is currently in the making by BAC Films.
They have successfully collaborated with a number of feature film directors: Compartment No 6 (2021) co-written with Juho Kuosmanen won the Grand Prix at the 2021 Cannes Film Festival and January (2022) co-written with acclaimed Latvian director Viesturs Kairišs won the Best International Narrative Feature Award at 2022 Tribeca Film Festival.
In the coming year, two new feature films written by them will be released: Erik Stoneheart directed by Ilmar Raag and Dark Paradise directed and co-written by Triin Ruumet.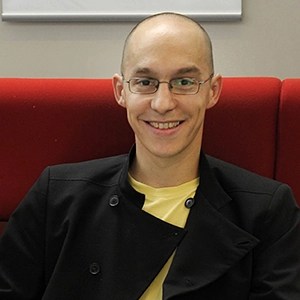 Guillaume Giovanetti
Along with Çagla Zencirci, they form a directorial duo based in Paris and Istanbul, and they directed several short films in the Middle-East, Europe, Central Asia and Far-East, selected in more than 200 Festivals worldwide (Berlinale, Locarno, Rotterdam, Tampere, FIDMarseille, Clermont-Ferrand, etc.) and awarded more than 40 times.
Noor (2012), their first feature-length film presented at the ACID section of the 65th Festival de Cannes, Ningen (2013) premiered at the Toronto International Film Festival 2013, and  Sibel (2018) premiered at the Locarno Film Festival and was awarded the Prize of the Youth Jury, the Prize of the Ecumenical Jury and the FIPRESCI Prize.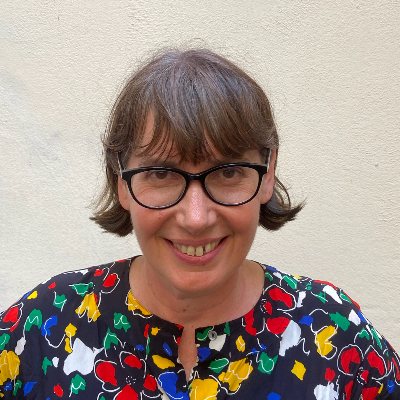 Lucile Hadžihalilović
Lucile Hadzihalilovic studied art history before graduating from the Paris film school IDHEC (now La Fémis).
Her debut mini-feature LA BOUCHE DE JEAN-PIERRE premiered in Un Certain Regard in Cannes in 1996. In 2004, INNOCENCE received the awards for Best Film in San Sebastian in 2004, Best film and Best Photography in Stockholm Film Festival. EVOLUTION (co-written with Alanté Kavaïté) picked up the Special Jury Prize in San Sebastian in 2015, and Best director award at Dublin film festival. Her latest film EARWIG (co-written with Geoff Cox) received the Special Jury Prize in San Sebastian in 2021.
Additionally, she has directed the short films GOOD BOYS, NECTAR and DE NATURA.
She edited and produced Gaspar Noe's CARNE and I STAND ALONE and has contributed to the writing of ENTER THE VOID. She is also his production partner in the company Les Cinémas de la Zone.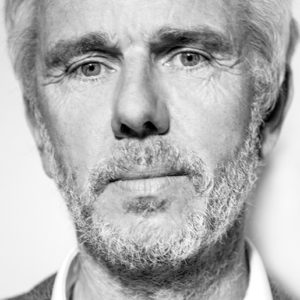 Pierre Hodgson
Pierre Hodgson was born in London in 1959. After Oxford, he came to Paris where he was coordinator on Olivier Assayas' first film and 1st AD to Raul Ruiz on TREASURE ISLAND, shot in Portugal. The next years were split between a job as a TV producer in London and screenwriting for Joao Canijo in Lisbon. Two of these films went to Un Certain Regard. He continues to combine making documentaries with screenwriting.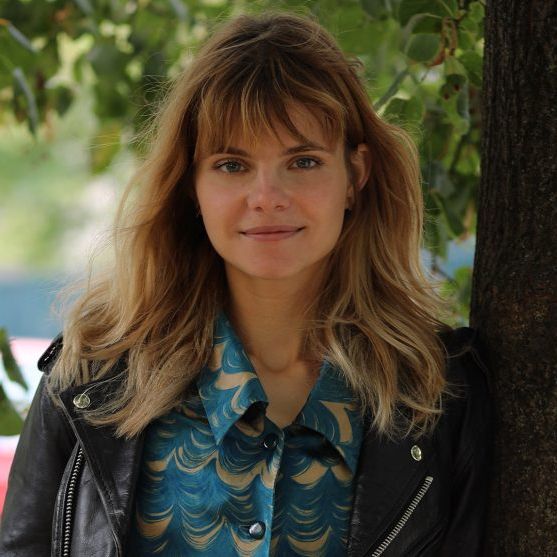 Juli Jakab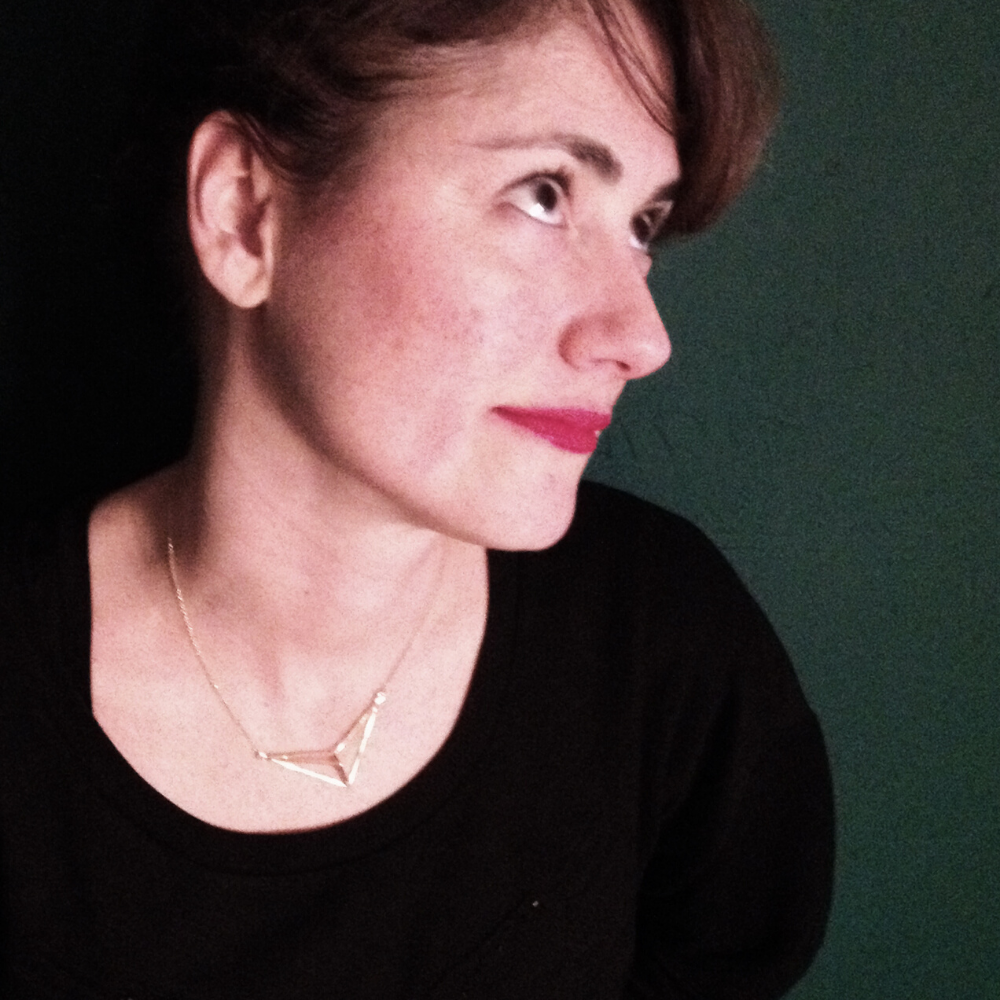 Katerina Kaklamani
Katerina is a scriptwriter and script consultant for film and TV. After completing her studies in Psychology at the Athens University and Film at the Tisch School of the Arts, NYU in 2002, she joined the programming team of the Thessaloniki Film Festival. She later moved on to work as commissioning editor for Greek broadcasters, as freelance script consultant on feature films and series, and as an expert for various European film and TV funding schemes.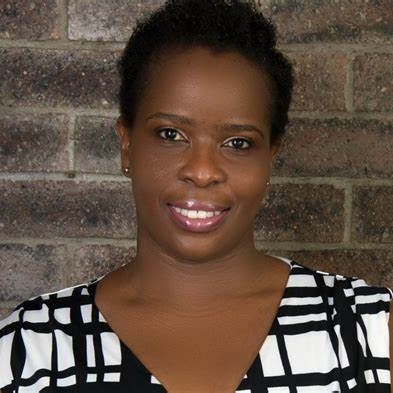 Mmabatho Kau
Since starting her career over 15 years ago, she has worked as a producer, broadcast and development executive as well as a script consultant on various films. She is passionate about media in general but film and television in particular. She worked within a public service broadcast environment as well as a commercial pay television environment. Over the years, she produced drama series, reality shows as well as lifestyle shows for various broadcasters in South Africa. Beyond her work as a producer, she has a deep passion for helping writers find the heart of their story through her work as a script consultant. The best scripts come when a writer is given permission to look beyond what they know. She owns a company called Raindrop Media, which she registered in 2014. The purpose of the company is to develop and produce film and television projects which tell African stories that have strong global resonance.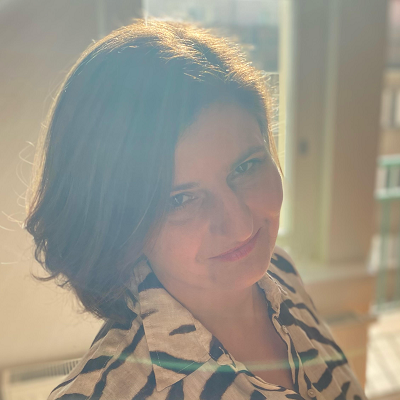 Zuzana Kirchnerová
Film director and scriptwriter. Holds a degree in Feature Film Direction from the FAMU Film Academy in Prague and a Master's degree in Law. Her graduation film Bába was awarded the first prize in the Cinéfondation Selection at the 62nd Cannes Film Festival. The movie was also showcased at a number of international film festivals and received many more prizes such as Prix Europeén France 2 at the 24th Brest European Short Film Festival. In recent years she collaborated with Czech television on several documentary films and TV series. Her debut feature project The Caravan won the Czech Film Foundation Scriptwriting Award and Torino Film Lab Production Award. Currently, she is script editing a feature Tony, Shelly and The Spirit which got Eurimages Co-production Development Award.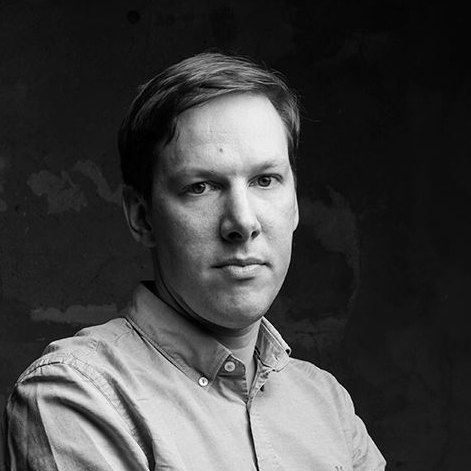 Juraj Krasnohorský
Juraj Krasnohorský is a film producer based in Bratislava and a co-founder of Pop Up Film Residency. He lived for 14 years in Geneva, Bilbao and Paris where he studied physics, mathematics and film.
In 2010 he founded production company Artichoke and released his debut feature film as director Tigers in the City (2012). As a creative producer, he currently works on several animated, feature-length and documentary films. His co-produced short film Superbia (2016) competed at Semaine de la Critique in Cannes. He is an EAVE alumnus and head of the CEE Animation Workshop.
Among expected titles under his production aegis are a four-country stop motion animation Of Unwanted Things and People and animation White Plastic Sky.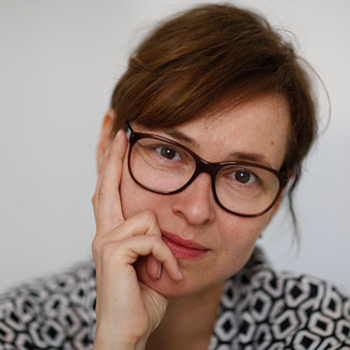 Britta Krause
Britta Krause is a script editor and director. She has been working as a tutor with emerging screenwriters for Kultburo Moscow, Film University Babelsberg Konrad Wolf, Nipkow Programm, Berlin, and Nisi Masa's European Short Pitch workshops. She was a script editor trainee at TorinoFilmLab's Script&Pitch workshop in 2012 before joining the laboratory again in 2018 as trainer for FeatureLab. Britta is currently teaching Script Development Strategies at Filmakademie Ludwigsburg to students of the International Producing program as well as working one on one with writers and directors from all over Europe.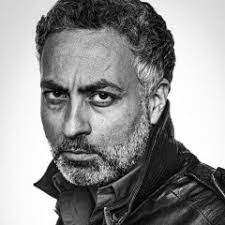 Domenico La Porta
Domenico La Porta is the editor of Cineuropa, the online media focusing on the European audiovisual industry and available in 4 languages since 2002.
He is experienced as a journalist, script doctor and a transmedia author/producer and he has been involved with 40+ narrative projects for the last 15 years including academy awards nominees.
In 2014, he became the head of the Wallimage Creative fund in Belgium. Wallimage Creative is investing 1M€ per year in digital creation and transmedia storytelling.
In 2016, he was appointed director of the R/O institute, a project-based incubator for Narrative Intellectual Properties (NIP). The 8-months training programme is helping a new generation of storytellers to unfold their narratives across platforms (gaming, series, film, VR, comics…) while keeping their story world in check. Talents are also developing a tailored made business model that will position their NIP as a competitive ecosystem in the global market.
Aside from those complementary activities, Domenico frequently works as an international consultant in storytelling, audience mapping, creative funding and multi streams revenue models. He gives lectures around the world and teaches transmedia related courses in a master programme.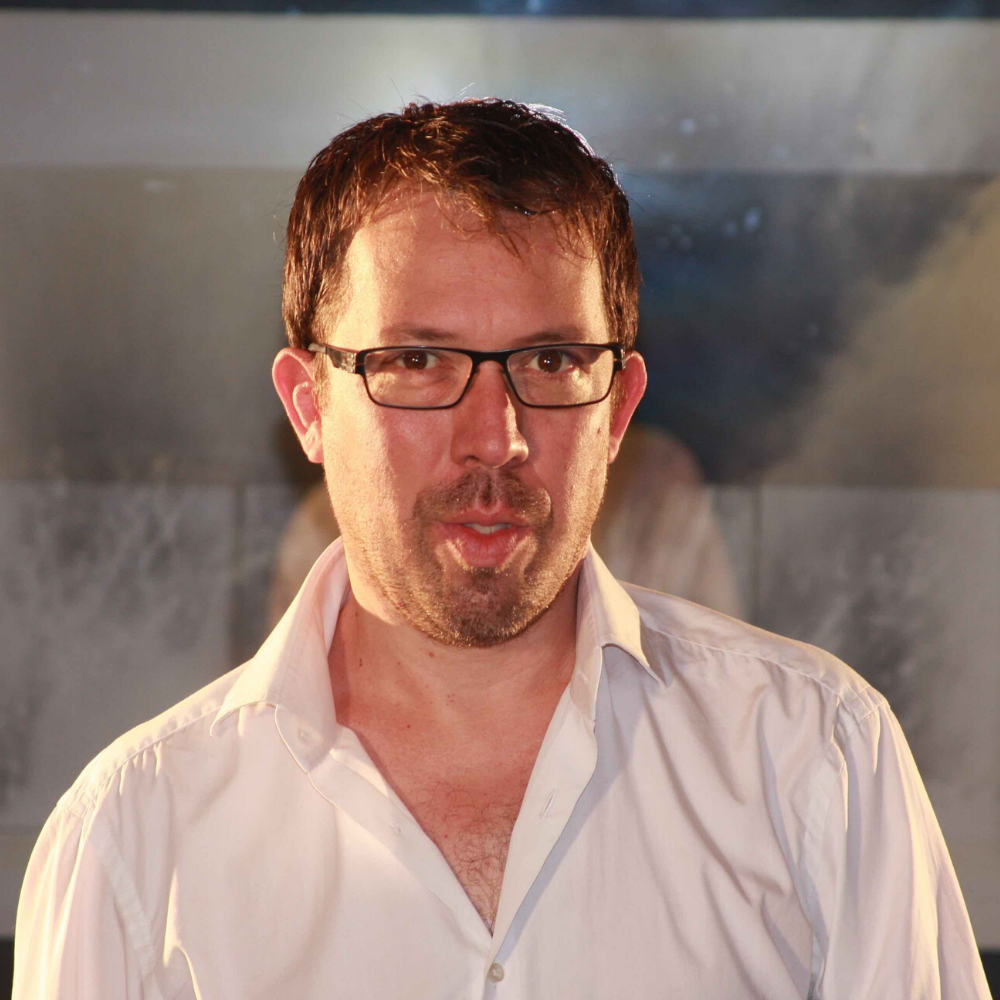 Marcelo Martinessi
Paraguayan director and screenwriter. He was executive director of the first Public TV in his home country from the beginning of the project in 2010 until the coup d'état of June 2012. Capturing his nation's trauma during that political chaos he wrote and directed 'La Voz Perdida' (The Lost Voice), Best Short Film at Venice Film Festival in 2016. His first feature film, 'Las Herederas' (The Heiresses) was in Competition at the 2018 Berlinale and won two Silver Bears (Alfred Bauer and Best Actress awards) and the Fipresci prize.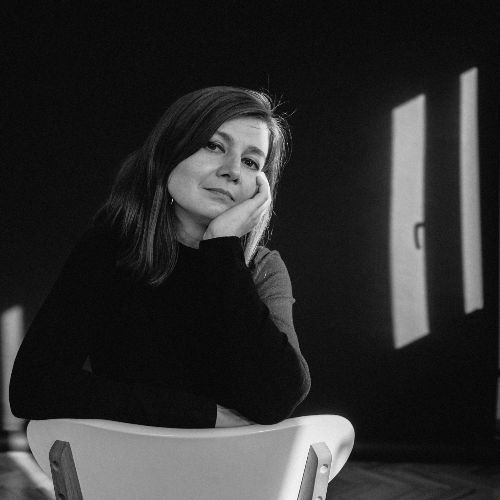 Teodora Mihai
Teodora Ana Mihai was born in Bucharest, Romania, studied film at Sarah Lawrence College in upstate New York. Upon returning to Belgium, she first started working in the industry as a script supervisor and assistant director, followed by a stint in the TV industry. Teodora is a member of the European Film Academy.
Her films take on the challenge of striking a balance between social relevance and audio-visual poetry. Among other things, the creative documentary Waiting for August was nominated for the European Film Awards in 2014, and in 2021, her La Civil, produced by her Belgian based company One for the Road bvba, in collaboration with Mexican writer Habacuc Antonio De Rosario premiered in the Un Certain Regard of the Festival de Cannes.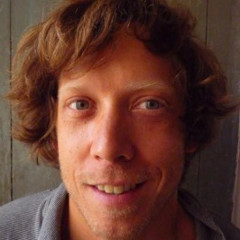 Benjamin Mirguet
Benjamin Mirguet is an editor, consultant, director, and festival curator. As an editor, he was involved in films such as Batalla en el cielo (Carlos Reygadas), Meteora (Spiros Stathoulopoulos), 40 Days Of Silence (Saodat Ismailova), Dau (Ilya Khrzhanovski), Deadweight (Axel Koenzen), The Sky Trembles and the Earth Is Afraid… (Ben Rivers), Together Forever (Lina Luzyte), Rey (Niles Atallah), Memory House (Joao Paulo Miranda Maria), etc.
He has been involved as consultant editor for First Cut Lab since the very first edition in 2015. He designed a Trailer Workshop for the Istanbul Film Festival and was an editing tutor for Doha Film Institute's Qumra.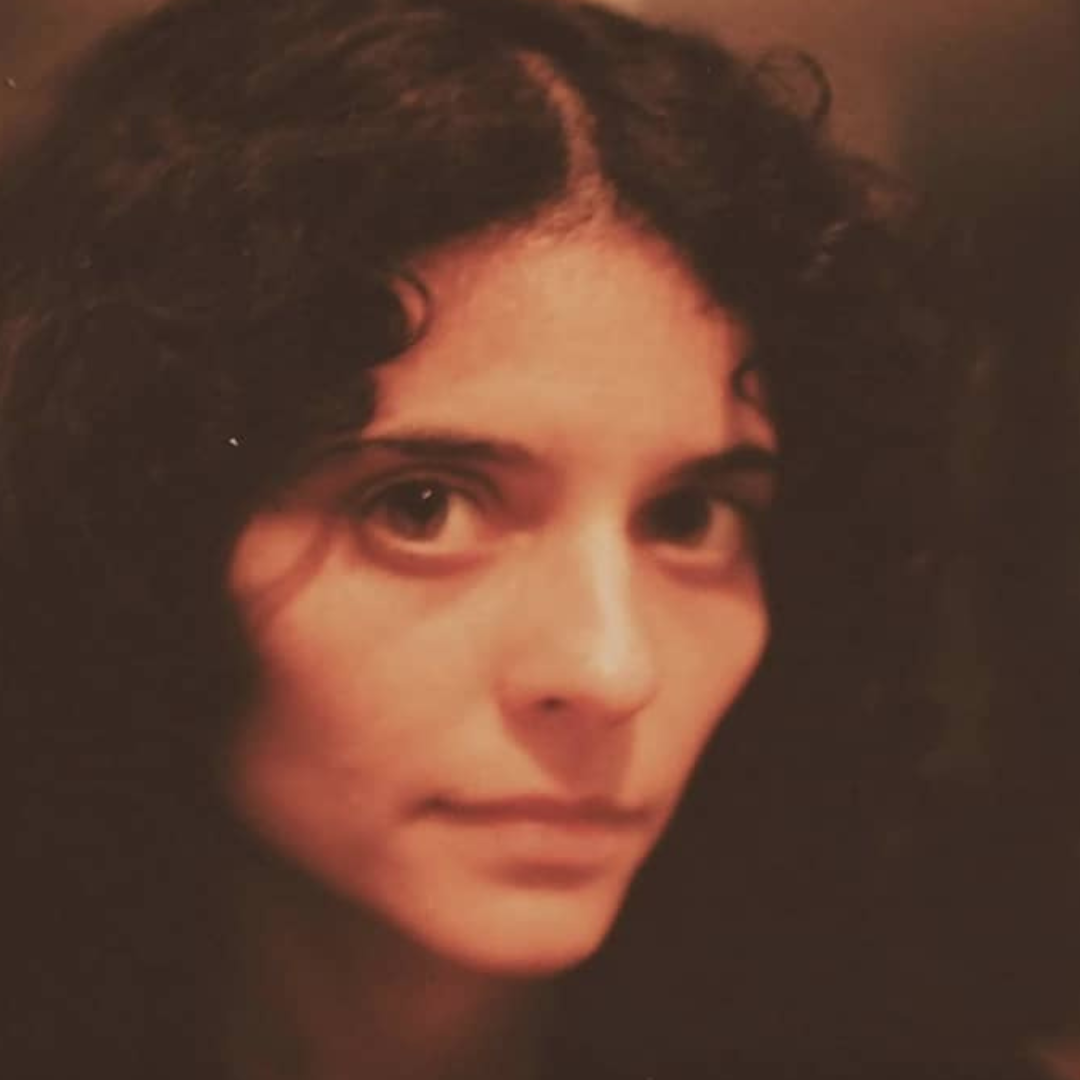 Luisa Mora Fernández
Luisa Mora Fernández (San José, 1989). Costa Rican screenwriter, author and podcast producer working as a script consultant. She is currently based in Stockholm, Sweden. She studied at Guionarte screenwriting school in Buenos Aires, Argentina, and complemented her education with courses in the subjects of History of Art, History of Theater, History of Cinema, Literature amongst others.
She is a published author of short stories and poetry. In her native San José, she designed and facilitated multiple workshops in screenwriting and podcasting and pursued a career as a script advisor for filmmakers in need of guidance and training. To this day she has worked in such a way for projects in the United States, Italy, Sweden, Perú and Costa Rica.
Luz Nocturna, the short film she co-wrote with director Kim Torres, was in competition for Palm D'Or at the 75th edition of the Cannes Film Festival. She has co-written four feature length scripts: Madame Godin directed by Nathalie Álvarez Mesén (currently in early development), 4EBER, directed by Ximena Valdivia (currently under advanced development), Las Primeras, directed by Valentina Maurel (currently in pre-production), and If We Don't Burn How Do We Light Up the Night, directed by Kim Torres (currently in pre-production). As a script consultant she has worked closely with projects such as Delirio, by director Alexandra Latishev, Los Hombres Morimos Antes, by director Federico Montero, and The Wolf Will Tear You Immaculate Hands, by director Nathalie Alvarez Mesén, as well as many other short films, feature length films and documentaries.
Her personal work as a filmmaker consists mostly of video-poetry, video-art, sound installation and sound narrative.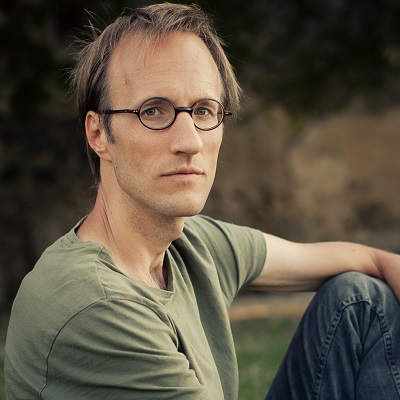 Dénes Nagy
Dénes Nagy was born in 1980 in Budapest. He studied film directing at the University of Theatre and Film Arts (SZFE) in Budapest in the class of János Szász. As a guest student, he spent a year at the Berlin Film Academy (DFFB).
He has made several documentaries and fiction films screened at many significant national and international festivals. His short fiction Soft Rain was first presented to the international audience in Cannes at the 45th Directors' Fortnight selection, while his documentary Another Hungary had its premiere at the 43rd International Film Festival Rotterdam. His debut feature film, Natural Light, was selected for the 71st Berlin Film Festival 2021 and awarded Silver Bear for the Best Director.
He lives and works in Budapest.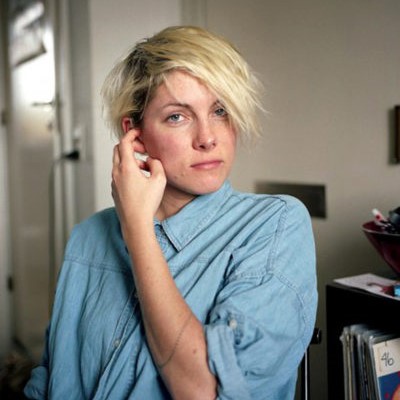 Olivia Neergaard-Holm
Olivia Neergaard-Holm (Denmark) graduated from the National Film School of Denmark in 2013. Neergaard-Holm has worked as an editor on various Danish and international feature films and documentaries. She wrote and edited the award-winning feature VICTORIA (Sebastian Schipper, 2015). DAVID LYNCH: THE ART OF LIFE is her directorial debut.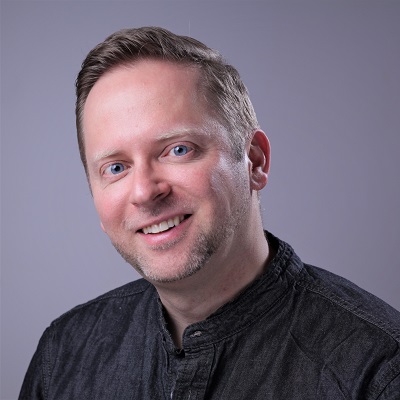 Michał Oleszczyk
Michał Oleszczyk is a script consultant, story editor and film scholar based in Warsaw. He works as an Assistant Professor at Artes Liberales Department of the University of Warsaw and teaches Script Development at Warsaw Film School. He also works as Story Editor with Canal+ Poland. His writing on film has appeared at "Cineaste", RogerEbert.com, and at Criterion Collection website.
Michal has served multiple times as a screenplay evaluation expert at Polish Film Institute and Polish regional funds; between 2013-2016 worked as the Artistic Director of Poland's largest festival of Polish films, the Gdynia Film Festival.
He is a guest script consultant at Screenplay Atelier and StoryLab.pro, two of the leading screenwriting workshops in Poland, as well as chief programmer for the ViSTa Lab workshop. He has been awarded the Polish Film Institute Award for Best Polish Critic, the Jan Machulski Honorary Award for the continuous support of independent Polish Filmmaking, as well as Krzysztof Mętrak Award for Best Young Polish Critic.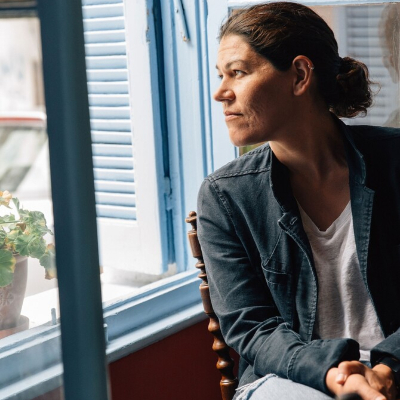 Kallia Papadaki
Kallia Papadaki is a professional author, screenwriter and script doctor and works as the commissioning editor for the Hellenic Broadcasting Corporation. Her first feature script for the Penny Panayotopoulou's Greco-German coproduced film September won the International Balkan Fund Script Development Award in 2010, received a Nipkow scholarship in Berlin. The film premiered at the official competition of the 48th Karlovy Vary International Film Festival. In 2020, she co-wrote the mini-series 42 C which premiered on the Cosmote TV cable platform. Her second feature script Wishbone is a Greek-French-German-Cyrpiot coproduction scheduled to be filmed in February 2022.       
 She teaches scriptwriting in the Hellenic Cinema and Television School Stavrakos and creative writing in the post-graduate department of the Metropolitan College.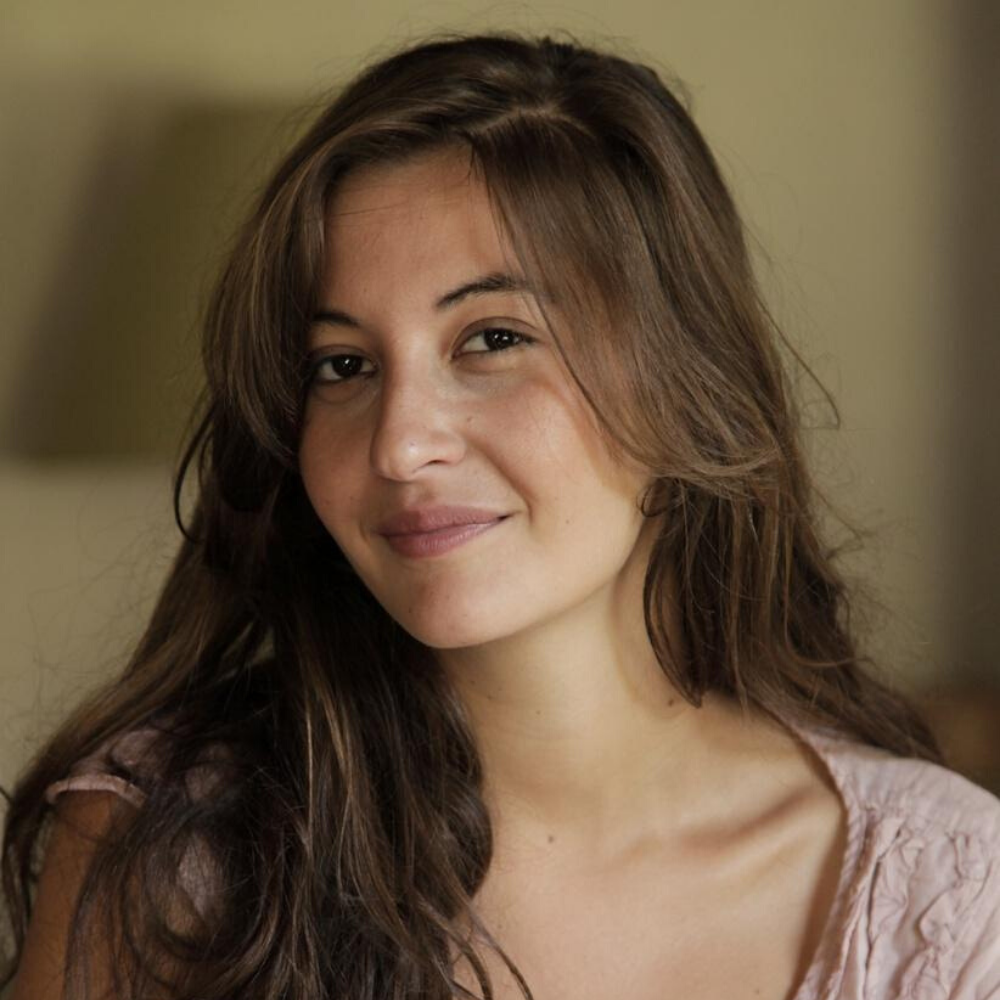 Laura Piani
Following cinema and literature studies in Paris and Rome, Laura Piani started her professional life as a documentary director. She studied scriptwriting at the Conservatoire Européen d'Ecriture Audiovisuelle in Paris and graduated in 2011. She works as a script consultant for different productions company and she teaches scriptwriting at l'ESRA and at CEEA in Paris where she lives. She's currently working on a romantic comedy produced by The Bureau and co-writing 2 épisodes of Walkyries, a french and german coproduction serie produced by Banijay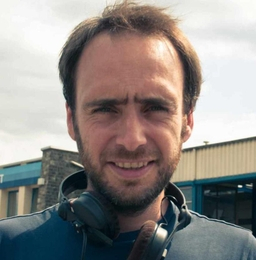 François Pirot
François Pirot is a Belgian director and screenwriter.
He wrote and directed two feature fiction films, Mobile Home (2012) and Life in the woods (just completed), and a feature documentary, Eurovillage (2016).
 As a scriptwriter, he co-wrote several fiction feature films, including three with Joachim Lafosse (Private Property, Private Lessons, The restless) and works as a script consultant on numerous productions.
He also works as a tutor/mentor in different script-developing programs, as a film directing teacher at the Belgian film school IAD, and is a member of the Belgian film commission.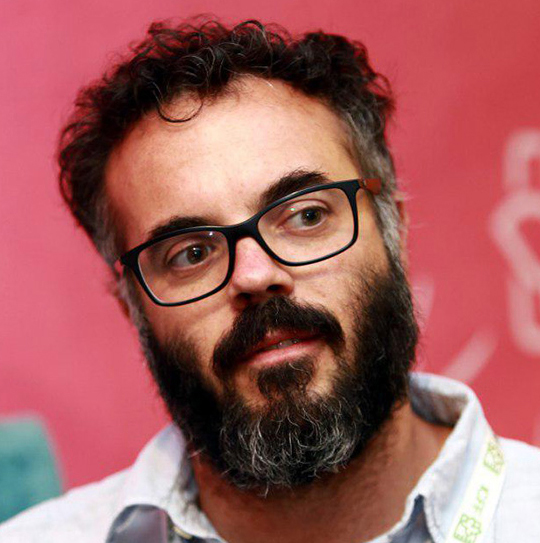 Giovanni Pompili
Giovanni has worked since 2002 in development and production of over 20 documentaries and shorts in Italy and UK. He also directed (2011 Ilaria Alpi Award) and this expertise help him to understand and relate productive and artistic needs. At the end of 2011 he took the head of Kino produzioni and changed the core business of the company from TV service production to development and production of cinematic stories with emerging directors. He also founded in Rome with other 50 professionals a small theater/bistrot, Il Kino. From then he is also experiencing being a distributor and a vendor.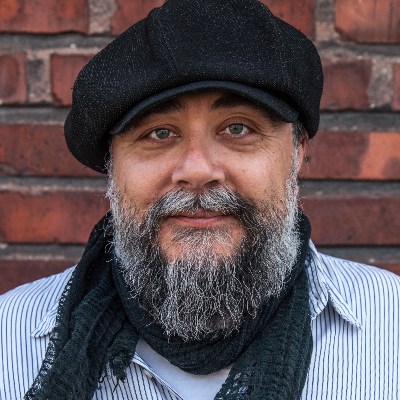 Jani Pösö
Jani Pösö, the CEO of It's Alive Films, is a producer and screenwriter. He has produced 5 feature films and 3 TV-series, all of them internationally acclaimed. Jani wrote and produced his first theatre play in 1996, his first short film in 2006, his first feature in 2011 and his first book in 2018. He is also behind It's Alive Films' multi-remade TV-format Mental. Jani has also produced music, theatre and events, established two advertising agencies and overseen a fashion brand.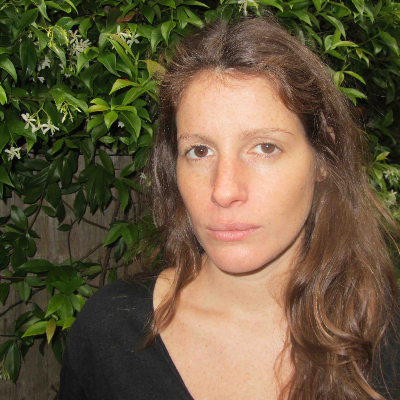 Jessica Sarah Rinland
Argentine-British artist filmmaker, Jessica Sarah Rinland's work has been screened and exhibited internationally at Toronto Film Festival, New York Film Festival, BFI London Film Festival, Rotterdam, Oberhausen, Cinema du Reel, Taipei Biennial, Somerset House and Bloomberg New Contemporaries. She has won awards including Special Mention at the Locarno Film Festival, Best Film at Documenta Madrid, Primer Premio at Bienale de Imagen en Movimiento, Arts + Science Award at Ann Arbor Film Festival, ICA's Best Experimental Film at LSFF, and M.I.T's Schnitzer prize for excellence in the arts. Residencies include Film Studies Center at Harvard University, Somerset House Studios, MacDowell, Ikusmira Berriak and Flaherty Featured Artist. She currently teaches at University College London and Elías Querejeta Zine Eskola and works as a projectionist at the Barbican Center, London. She holds a BA (Honors) in Fine Art from Central Saint Martins, University of the Arts London and an MSc in Arts, Culture and Technology from Massachusetts Institute of Technology.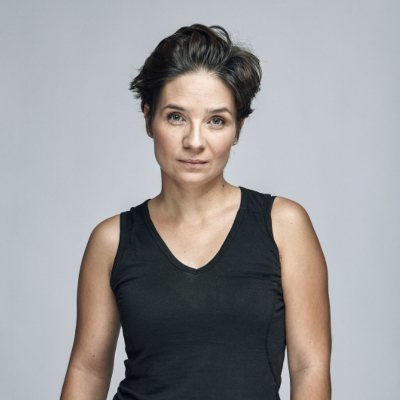 Agnieszka Smoczyńska
Polish writer & director Agnieszka Smoczyńska made her feature debut with The Lure (2015) in which she experimented with musical & horror film genres. The film brought her dozens of awards around the world, incl. Montreal, Porto, Chicago, San Francisco, Sitges and at the Sundance Film Festival, where she received the Special Award for "unique vision and design" and was released via prestigious Janus Films and Criterion Collection in the US.
At the invitation of the Sydney Film Festival, Variety, and the European Film Promotion, Smoczyńska took part in the "European Cinema: Ten Women to Watch" program. Winner of the Global Filmmaking Award funded by the Sundance Institute.
Her second film Fugue (2018) was invited to the prestigious competition La Semaine de la Critique at the 71st Festival de Cannes and won several statuettes around the world.
Her English-language debut Silent Twins with Letitia Wright and Tamara Lawrance has been selected for Un Certain Regard section of the 75th Festival de Cannes.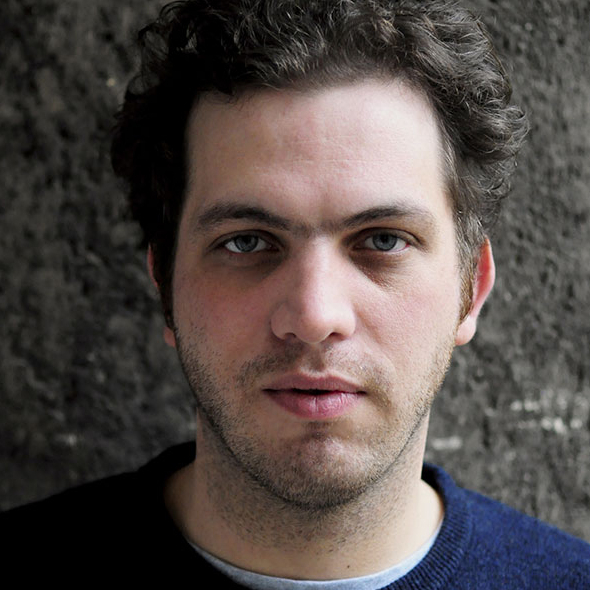 Matthieu Taponier
Matthieu Taponier is a Franco-American screenwriter, script consultant and film editor. After studying Modern Literature in Paris, he completed an MFA in filmmaking at New York University's Tisch School of the Arts.
As a script consultant, he received training at the TorinoFilmLab's Script&Pitch program and has been tutoring since in workshops such as the Critic's Week Next Step, "Next Step", DFI's "Hezayah Screenwriting Lab" and Le Groupe Ouest (Cross Chanel Film Lab, Puissance & Ame, LIM – Less is More).
Extract from his filmography:
2020 – Beginning by Dea Kulumbegashvili – Script & Film editor (Feature Film) – Cannes label 2020, FIPRESCI TIFF 2020, Golden Shell San Sebastian 2020
2020 – Adventures of a Mathematician by Thorsten Klein – Film editor (Feature Film) – Palm Springs 2020
2018 – Sunset, by László Nemes– Co-writer & Film editor (Feature Film) – FIPRESCI Venice 2018
2015 – Son of Saul, by László Nemes– Script & Film editor (Feature Film) – Grand Prix Cannes 2015, Golden Globe, Oscar and BAFA 2016 Best Foreign Language Filmi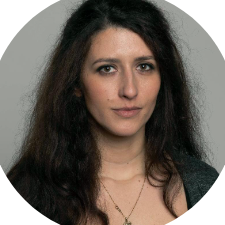 Sonja Tarokic
Sonja Tarokic (1988, Zagreb) has an MA degree in film directing at the Academy of Dramatic Arts and a BA degree in comparative literature at the Faculty of Social Science and Humanities in Zagreb.  She is the writer and director of several short films, while her debut feature film The Staffroom premiered at Karlovy Vary International Film Festival in 2021, where it was awarded Special Mention. With this project she participated in Torino Film Lab Script&Pitch and Framework development programs. 
She has been running her own scriptwriting workshop for five years, aimed at developing short films by young local authors, and often works as a feature film script consultant, which continues to be her passion job. She finished script consultancy training at Midpoint Institute's Feature Launch in 2022. 
She works as a film director in advertising, and in 2021 started teaching at the Zagreb Academy a class in directing the actors, for students of acting and film directing.
Joelle Touma
Joëlle Touma started writing screenplays in 1998. At that time she was also a TV host and an actress in Lebanon. She then became the Beirut correspondent for the French daily Libération and the Belgian daily Le Soir, also working as a fixer in Lebanon with several media outlets. Since 2006, she has been dedicating herself only to writing screenplays. She has worked with Ziad Doueiri (Lila says 2004, The Attack 2011 and The Insult, nominated for an Oscar for Best Foreign Film in 2018) and Rachid Bouchareb (Just Like a Woman 2011). She also wrote for Le Bureau des Légendes, a French series produced par Canal+.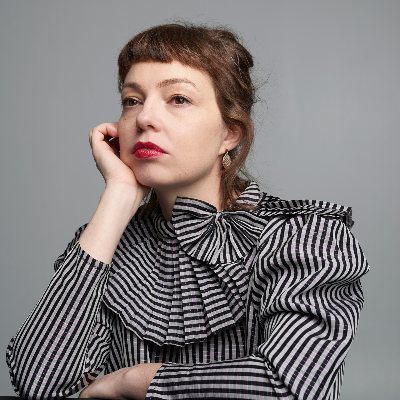 Livia Ulman
Livia Ulman and Andris Feldmanis, based in Tallinn, have been writing together for over 10 years. Starting with successful local TV shows in Estonia, they moved on to feature writing. Their debut feature Pretenders (2016) premiered at the San Sebastian Film Festival official programme and a French remake is currently in the making by BAC Films.
They have successfully collaborated with a number of feature film directors: Compartment No 6 (2021) co-written with Juho Kuosmanen won the Grand Prix at the 2021 Cannes Film Festival and January (2022) co-written with acclaimed Latvian director Viesturs Kairišs won the Best International Narrative Feature Award at 2022 Tribeca Film Festival.
In the coming year, two new feature films written by them will be released: Erik Stoneheart directed by Ilmar Raag and Dark Paradise directed and co-written by Triin Ruumet.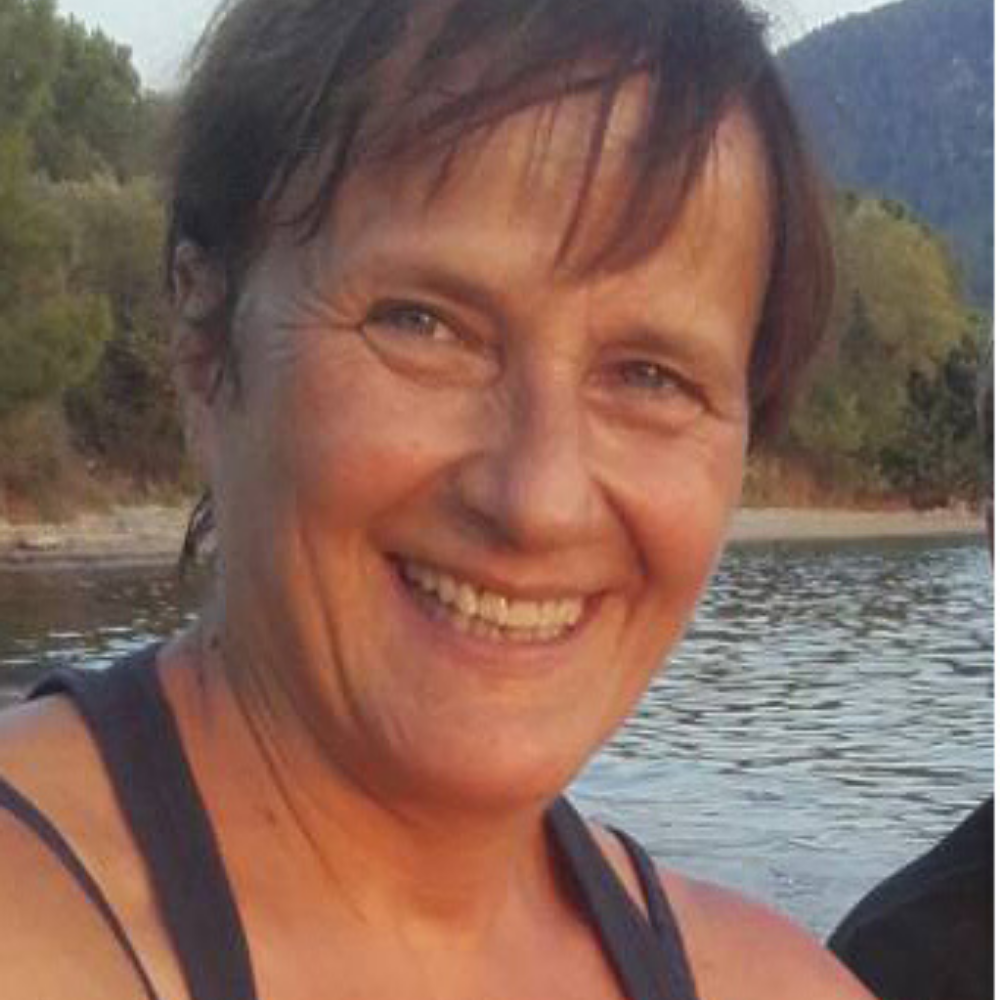 Pinelopi Valti
Pinelopi Valti is a production designer and art director, known for Strella by Panos X. Koutras   (2009), Xenia by Panos X. Koutras (2014),  THE SON OF SOFIA by Elina Psykou (2016) and THE TAILOR by Sonia Lisa Kendermann (2019).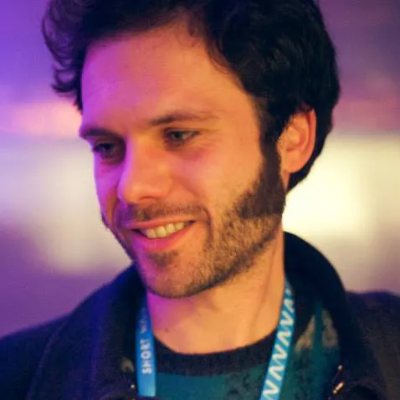 Wim Vanacker
After studying psychology in Belgium, Wim Vanacker moved to Dublin to work as a psychologist in the field of drug addiction. Three years later, he started studying at EICAR where he made two shorts: Endgame and The Naked leading the Blind. After graduating, he discovered NISI MASA – European Network of Young Cinema where he became the Head of the Script Department and the Project manager of the MEDIA-funded project, European Short Pitch. He founded Sireal Films where he produced the VAF-funded short empire and he's a member of the Selection Committee for the Official Short Film Competition of the Cannes Film Festival, he works as a script consultant, creative advisor, and tutor and guest speaker for many film festivals and projects in development. As a writer/director, he's currently developing the short films [ˈsɪə.ri.əl ] and Psycho Revisited.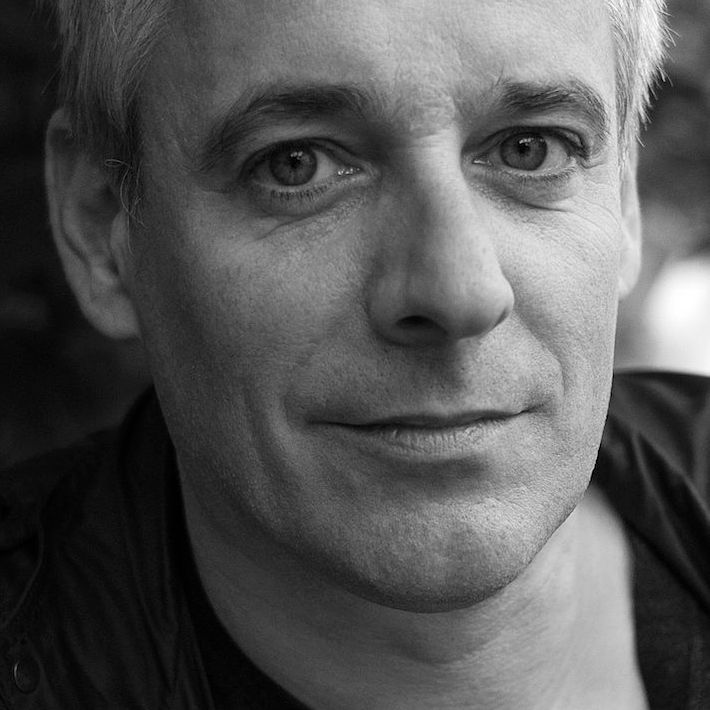 Sebastian Winkels
Sebastian Winkels was born in Kleve in 1968 as the fourth of five children. He is a director, cameraman, editor and dramaturge of observational documentaries. His short and feature films, such as 7 Brüder or Talking Money (2017), have received numerous awards and been shown at international festivals.
Sebastian Winkels teaches and develops training programs for creative documentary films. Since 2006 he has been working as a tutor for international documentary film forums. He is part of the FirstCutLab team as an editing consultant since 2019.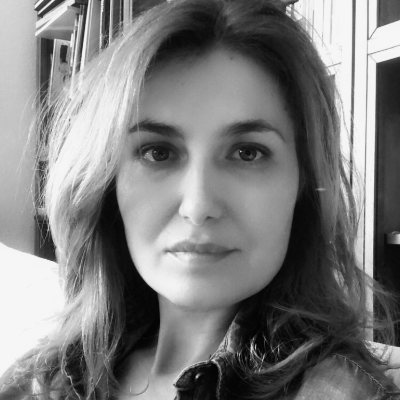 Éva Zabezsinszkij
Éva Zabezsinszkij is a Hungarian scriptwriter, script consultant, story editor and casting director. She graduated from ELTE University Faculty of Arts and at SZFE Hungarian Academy of Film. She participated in several theatre projects with Árpád Schilling and Kornél Mundruczó. She worked with Laszló Nemes in Son of Saul, which won the American Academy Award USA Best Foreign Language Film prize, with Dénes Nagy in Natural Light, which won Silver Bear and with Laszló Csuja and Anna Nemes in Gentle, which debuted at the Sundance Film Festival.
In 2015 she became a member of the Hungarian National Film Fund (HN FilmInstitute) Dramaturg Committee and developed more than 50 feature and documentary projects.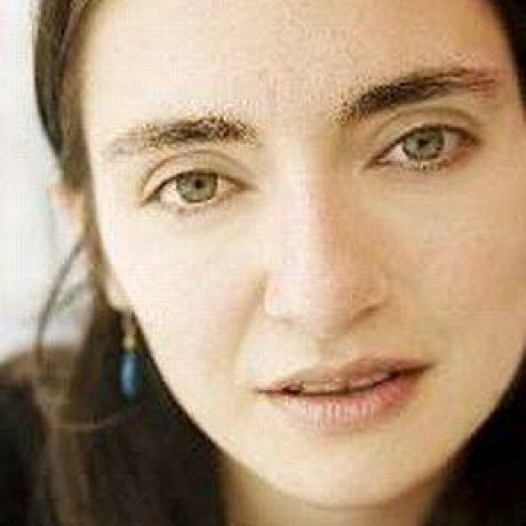 Çağla Zencirci
Along with Guillaume Giovanetti, they form a directorial duo based in Paris and Istanbul, and they directed several short films in the Middle-East, Europe, Central Asia and Far-East, selected in more than 200 Festivals worldwide (Berlinale, Locarno, Rotterdam, Tampere, FIDMarseille, Clermont-Ferrand, etc.) and awarded more than 40 times.
Noor (2012), their first feature-length film presented at the ACID section of the 65th Festival de Cannes, Ningen (2013) premiered at the Toronto International Film Festival 2013, and  Sibel (2018) premiered at the Locarno Film Festival and was awarded the Prize of the Youth Jury, the Prize of the Ecumenical Jury and the FIPRESCI Prize.
Zencirci has participated in residencies at Groupe Ouest, Brittany, France (2021); Dora Maar, Luberon, France (2017, 2020); TorinoFilmLab, Turin (2015); Moulin d'Andé, Normandy (2006, 2015); and Villa Kujoyama, Kyoto (2010).
She holds a MA in Economic Studies from Hacettepe University, Ankara (1997).